Regular price
$109.00 AUD
Sale price
$109.00 AUD
Regular price
$139.00 AUD
Unit price
per
Sale
Sold out
$139.00
Nutristore Freeze Dried Chicken
Bulk Value Buy — This 4-pack of freeze-dried chicken provides 80 large servings with over 1,600 grams of protein and is packaged in a gallon-size #10 can for convenience and optimal shelf life

Premium Quality & Taste — Our delicious low-fat Freeze-Dried Chicken contains only the best nutrients to keep every bite of meat tasting fresh and tender after rehydration

Versatile — Perfect for everyday cooking, lightweight camping/backpacking MRE meals, or emergency survival food storage. Try using in your favorite recipes today or keep it stored conveniently for an emergency 25 years from now

Easy Prep — Simply create an instant healthy meal and use it in all of your favorite recipes such as; pot pie, pad thai, chicken tacos, stir-fry, chicken alfredo, ramen, stews, or soups. Just add water and enjoy!

100% Customer Satisfaction Guarantee — Nutristore maintains the highest level of customer service and satisfaction. If you are not 100% satisfied with your purchase or received a damaged product, contact us directly and we will make it right. This makes Nutristore is a wise choice for emergency storage to help you be ready no matter the circumstance
Product Description
Why Nutristore?
Nutristore is built upon core principles of nutrition-focused, shelf-stable, and high-quality freeze-dried food. Our mission is to provide the best tasting and most versatile freeze-dried ingredients and meals on the market. Our unique freeze-drying and packaging process ensures Nutristore's wide variety of products keep their original taste and texture while also preserving the food for 25-year shelf life. We want to make preparedness stress-free, by providing products that are simple to use, easy to understand, and delicious to eat!
Freeze-Dried Emergency Meats
Nutristore's Premium Freeze-Dried Meats are the perfect addition to your daily pantry or long-term food storage. Because of the easy prep and variety of options, these meats are perfect for a quick everyday meal solution or emergency survival preparedness with 25-year shelf life. Nutristore prides itself on premium quality and taste, as well as on providing necessary nutrients and calories, and protein your family can rely on. Check out our 5 best-selling meats below!
Premium Freeze-Dried
All of Nutristore's premium meat is 100% Freeze-Dried. Freeze-drying continues to be the future of food innovation and preservation. Over the years, we have perfected our state-of-the-art freeze-drying process, by using flash freezing technology Nutristore delivers premium food to pantries and dinner tables across the globe.
25-Year Shelf Life

Every Nutristore product is produced and packaged with reliable longevity in mind. We ensure that our #10 cans are properly sealed to keep your food safe and secure and so they withstand the tests of time. By supplying a 25-year shelf-life our freeze-dried foods are ideal for long-term food storage.

Versatility

Having a versatile pantry and food storage is the foundation of preparedness. Freeze-dried items are perfect to have on hand in every situation. Nutristore's Freeze-Dried Meats are precooked and ideal for quickly adding to recipes or stored for years from now.

Nutrition Focused

Making sure you have nutritious, great-tasting food is essential in any circumstance. When you purchase Nutristore's Freeze-Dried Meats you can be confident in its nutritional value. We strive to keep our nutrition decks clean, ensuring you have the nutrients and calories you need for whatever life brings you.

High Quality

Starting with top-grade raw ingredients, Nutristore meats keep its original taste and texture through our unique freeze-drying and packaging process. With no added preservatives, our ingredients contain critical nutrients and calories; providing the best quality freeze-dried food on the market.
Share
View full details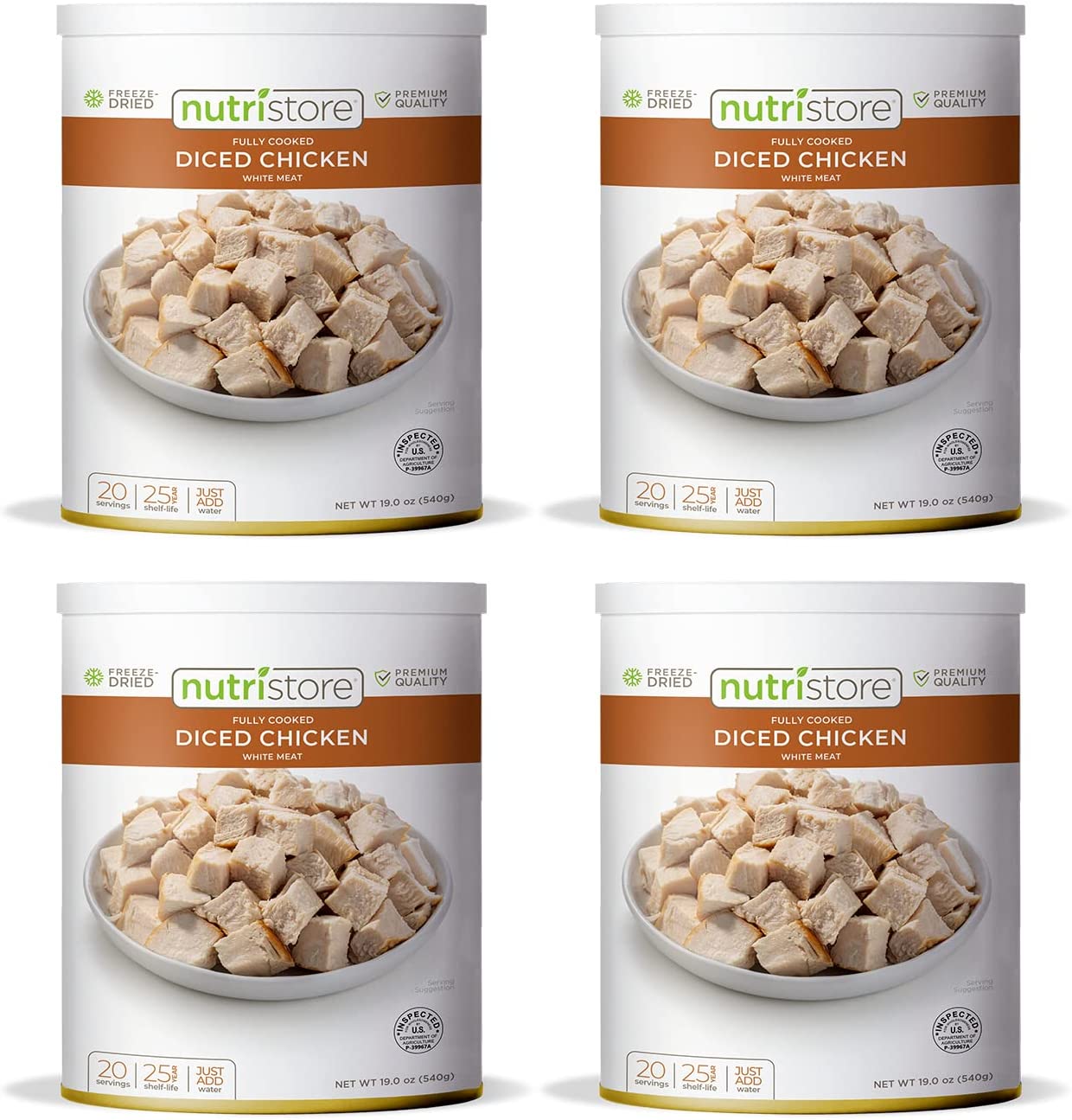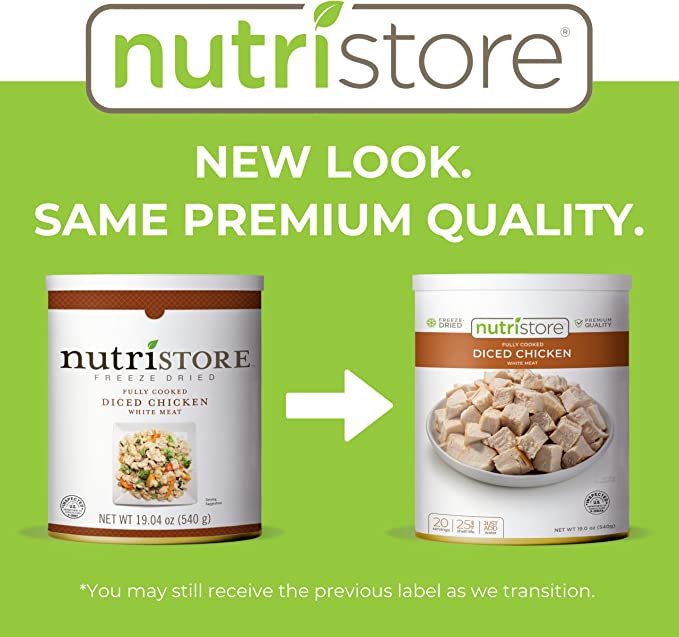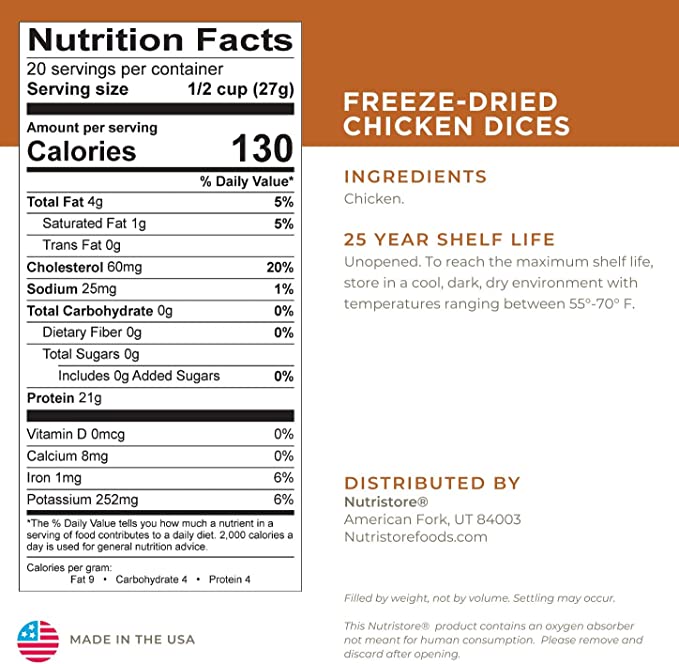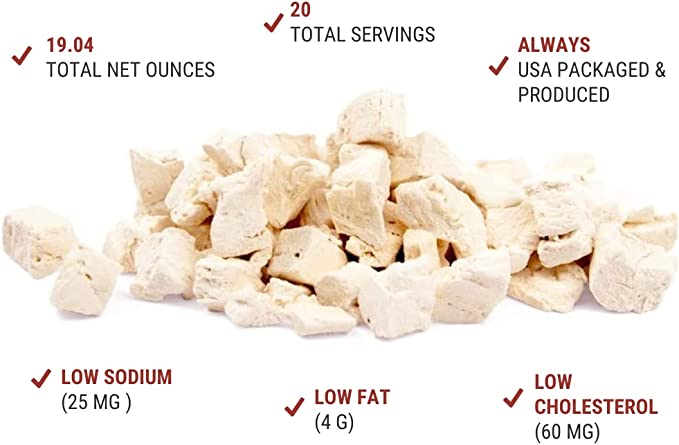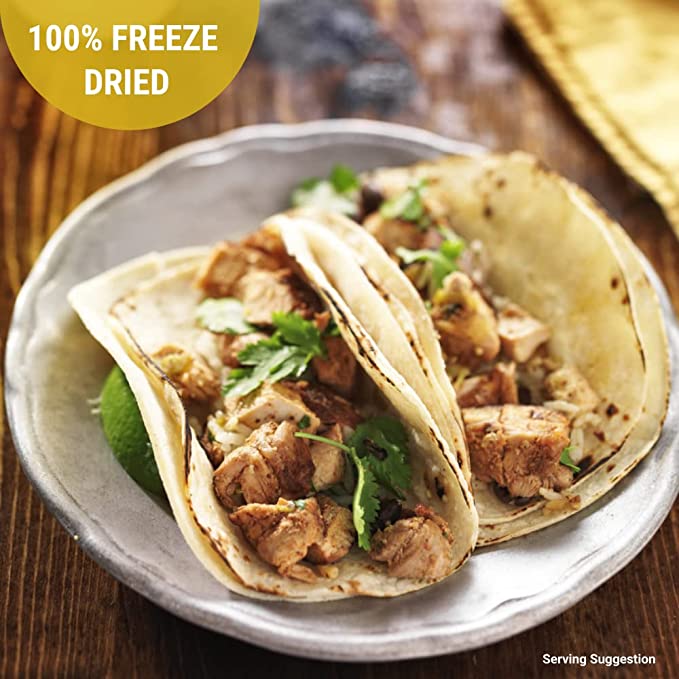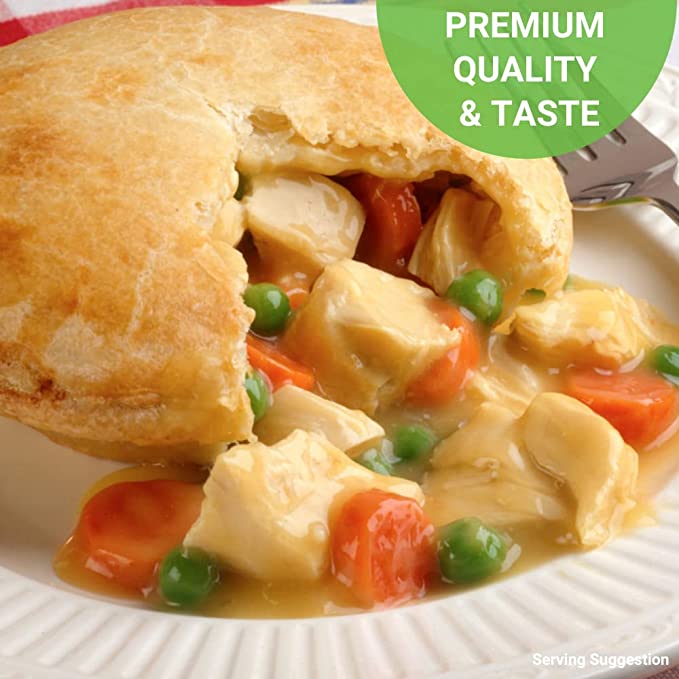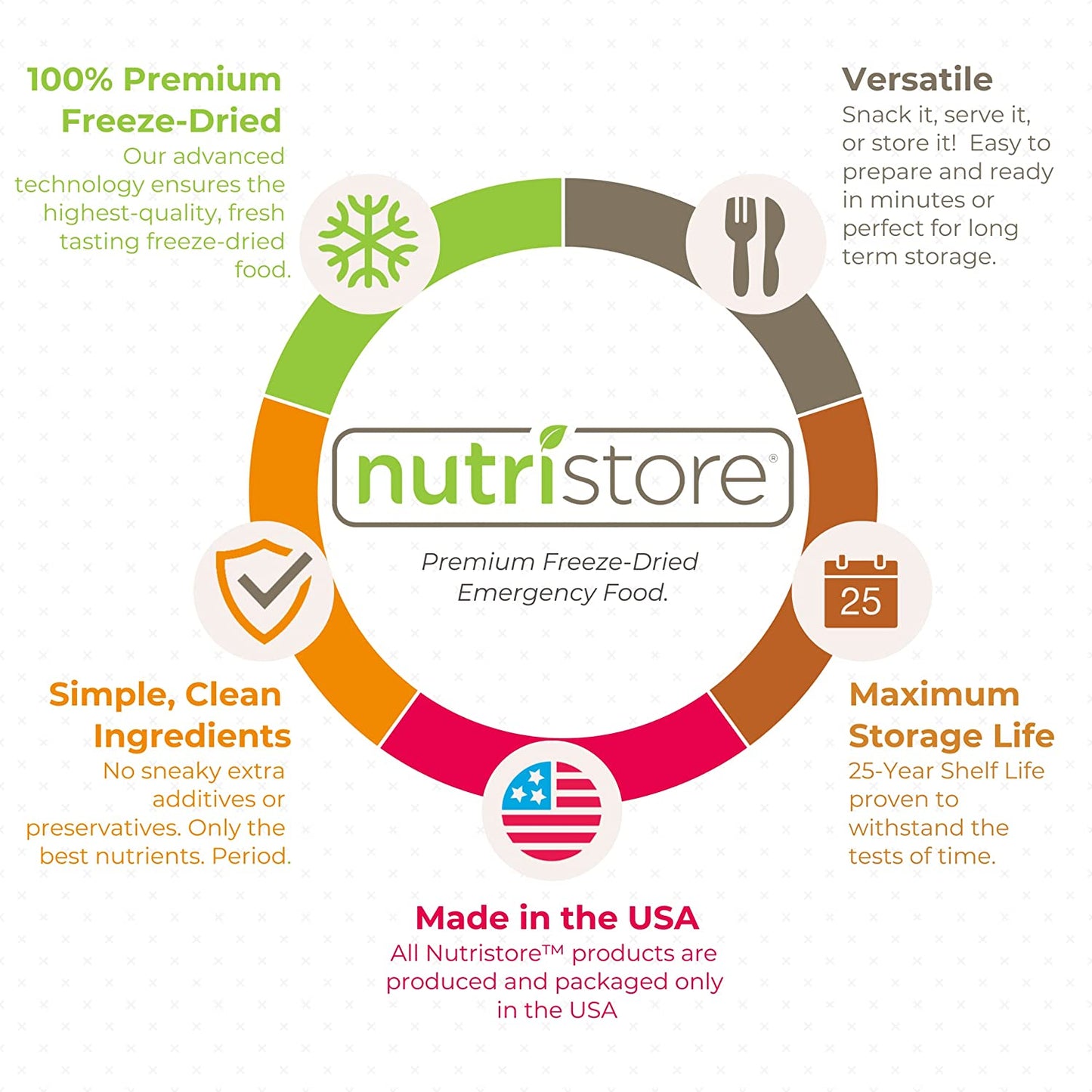 Collapsible content
Nutristore FAQ's

How long do unopened freeze-dried foods last?

By storing in optimum conditions, freeze-dried foods will last up to 25 years. These conditions are a cool, dry place between 55°-75°. Most importantly, freeze-dried foods need to be protected from moisture, oxygen, and sunlight.
Once opened, how does shelf-life change?

Once your Nutristore can is open, freeze-dried food can last up to 6-12 months depending on storage conditions. The biggest hindrance to open can shelf life is exposure to air, light and moisture. In order to extend your open can shelf life,it is highly recommended to limit the amount of time your product is exposed to air, light and moisture. Use the resealable lid and ensure the product is covered immediately after opening. We recommend storingthe productin a cool, dark and dry location with temperatures between 55 - 75 degrees. Ideal locations are in a cupboard, pantry or closet. Following these guidelines will help ensure you receive the maximum open can shelf! Read our recent blog for more details!
What are the countries of origin that you source Nutristore foods?

We have fantastic and trusted food suppliers all over the world! Depending on the time of year or season, we source our Nutristore foods from some of the following countries: USA, Canada, Ecuador, Greece, Costa Rica, Uruguay, Argentina, Serbia, New Zealand, India, Poland, Mexico & Chile.
Are your #10 cans BPA free?

Yes, all our cans are BPA free! It may help to know that our cans are coated with a food-grade enamel. This lining does not contain BPA. This coating is used to further prevent oxygen, moisture, rust and light from coming in contact with the food. This extra effort helps to ensure the best possible shelf life for our products.
Are your products non-GMO?

Many of our fruits and vegetables are sourced non-GMO.
What does the date mean on the bottom of each can?

This date is the manufacture date. This is the date that all shelf life is based on.
What is the method for shipping?

We ship using UPS ground through out the lower 48 states. please email us customerservice@safecastle.com
What do I do if I have damaged or dented product?

Email us at customerservice@safecastle.com ! We are always happy to take care of our customers.