Regular price
$310.00 AUD
Sale price
$310.00 AUD
Regular price
$511.00 AUD
Unit price
per
Sale
Sold out
$109.00
| | |
| --- | --- |
|  Brand | MOUNTAIN ESSENTIALS |
| Package Weight | 1.58 Kilograms |
| Package Information | Can |
| Item Form | Tablet |
Mountain Essentials Milk Powder

Non Fat dried milk, also known as skim milk powder, is a dairy product made by removing the fat from milk through a process of centrifugation and spray-drying.

The resulting powder has a much lower fat content than whole milk and is a popular ingredient in many food products, including baked goods, desserts, and confectionery.

This Product is an excellent source of protein, calcium, and other essential nutrients found in milk. It is often used as a substitute for whole milk in recipes to reduce the fat content of the final product.

And it is 100% real milk with vitamins A & D added and has a rich, fresh flavor. We package our nonfat instant milk in a #10 can.

non-fat milk powder has a longer shelf life than liquid milk and is easier to store and transport, making it a convenient ingredient for food manufacturers.
#10 Cans
#10 cans are popular among Foodservice operators, as they can hold large quantities of food and are easy to stack and store. They are also commonly used by manufacturers of canned goods, such as fruits, vegetables, and soups.

One of the advantages of #10 cans is their long shelf life. When stored in a cool, dry place, canned food can last for years without spoiling, making it an ideal choice for emergency preparedness and long-term food storage.
Non-fat Milk Powder Contains
Gourmet Milk Taste
fat free milk is ideal for making coffee, milk beverages, breakfast cereals, milk desserts, and sweets. Milk that is simple to prepare and tastes great. ideal for travel, camping, cooking, and baking.
All Natural Ingredients

The Mountain Essentials dried milk powder is gluten-free and safe to use for adults because it is made with all-natural ingredients. It is lightly sweetened and provides some of the body's daily calcium requirements.
Vitamin A & D Added

Enjoy our delicious nonfat milk powder, enriched with vitamins A and D, which is an excellent source of calcium and rich in protein.
Just Add Water

Once the water has boiled, remove it from the heat and let it cool for a minute or two. Then, add the milk powder to the water and stir well with a whisk or spoon until the powder is completely dissolved.
Fat Free Milk Product features
| | | |
| --- | --- | --- |
| "Tasteful and fresh" typically refers to something that is pleasing to the senses, particularly in terms of flavor or aroma. | "Durable shelf life" refers to the length of time that a product can be stored without losing its quality or effectiveness. | "High protein" refers to foods that are rich in protein, which is a vital nutrient that is essential for building and repairing tissues in the body.                                                                       |
Share
View full details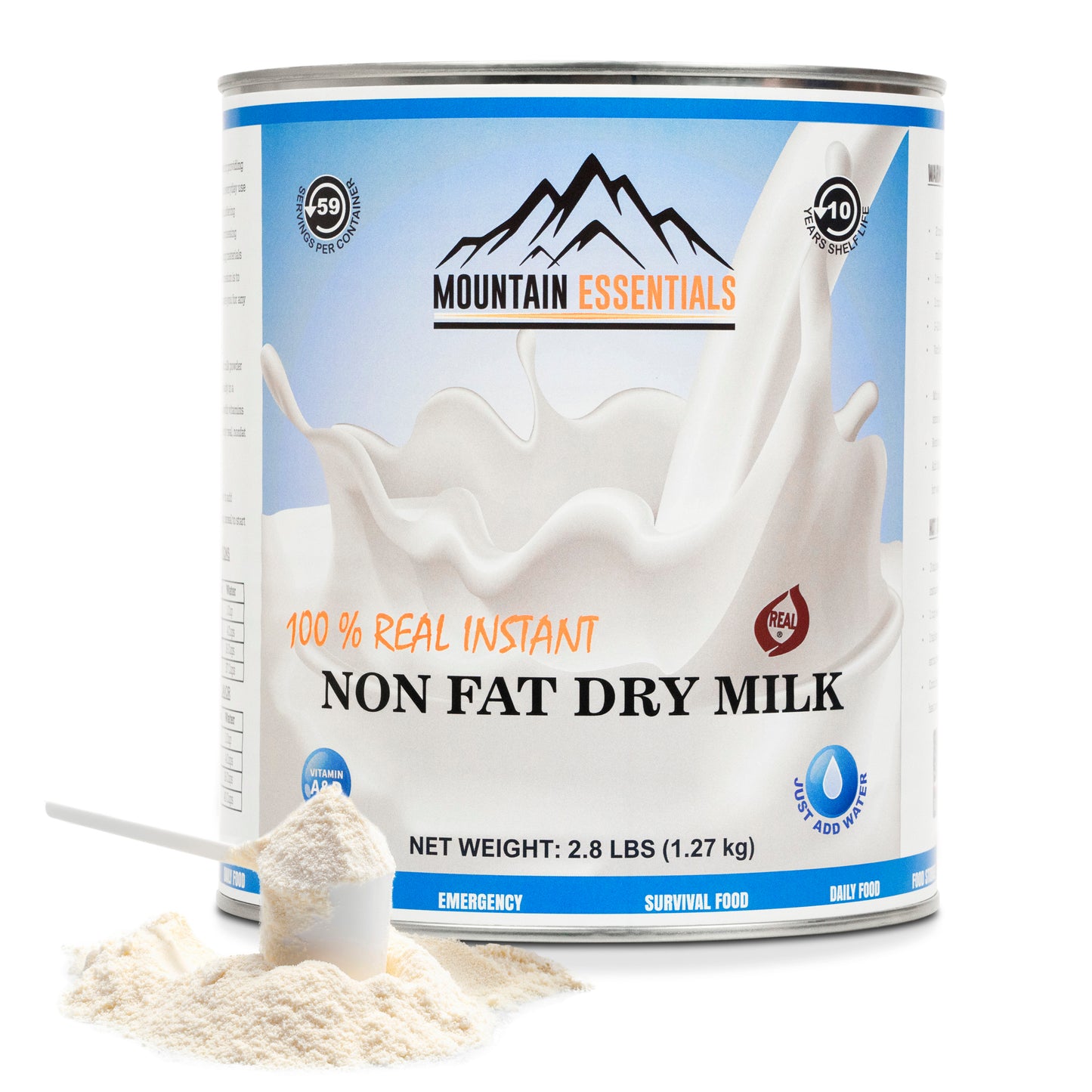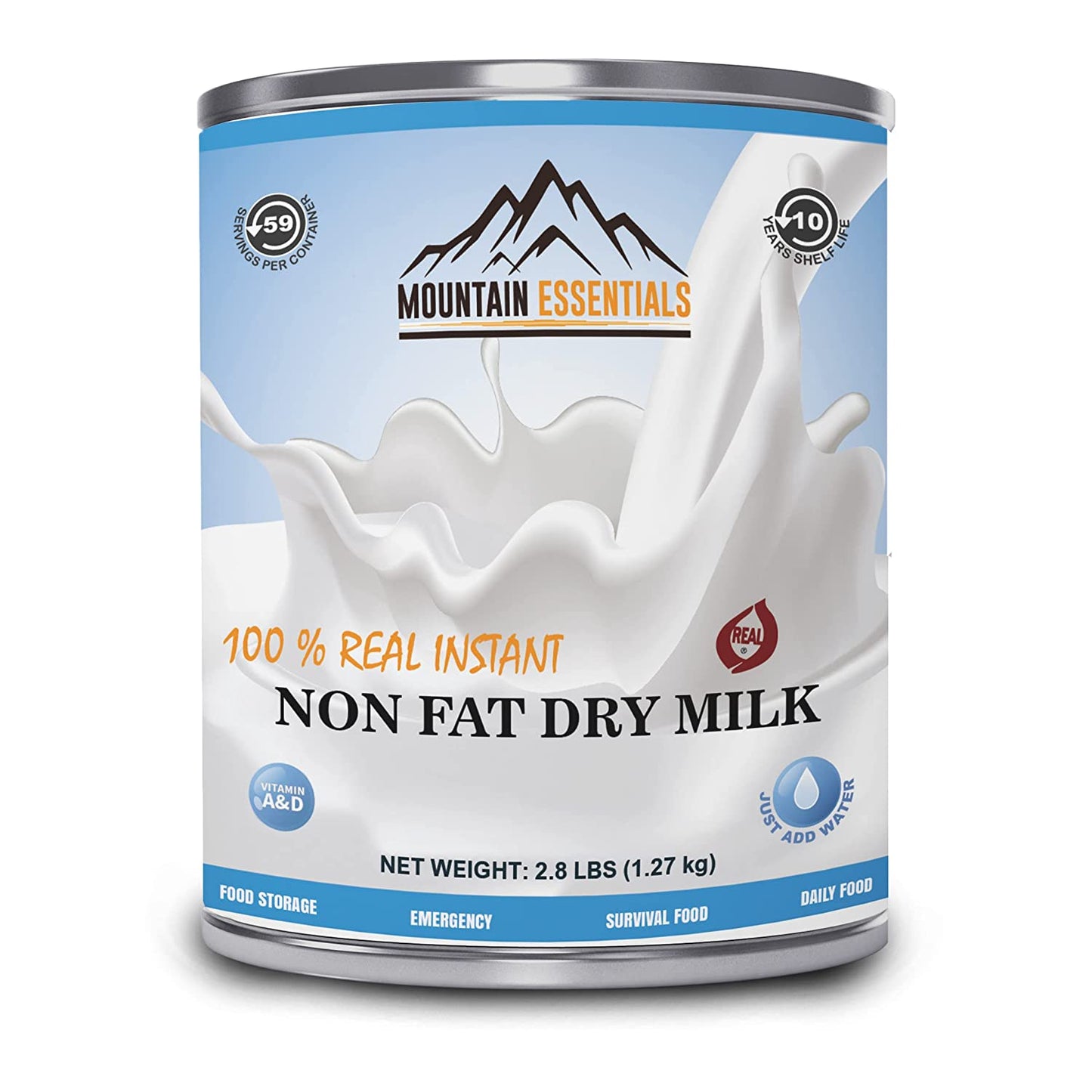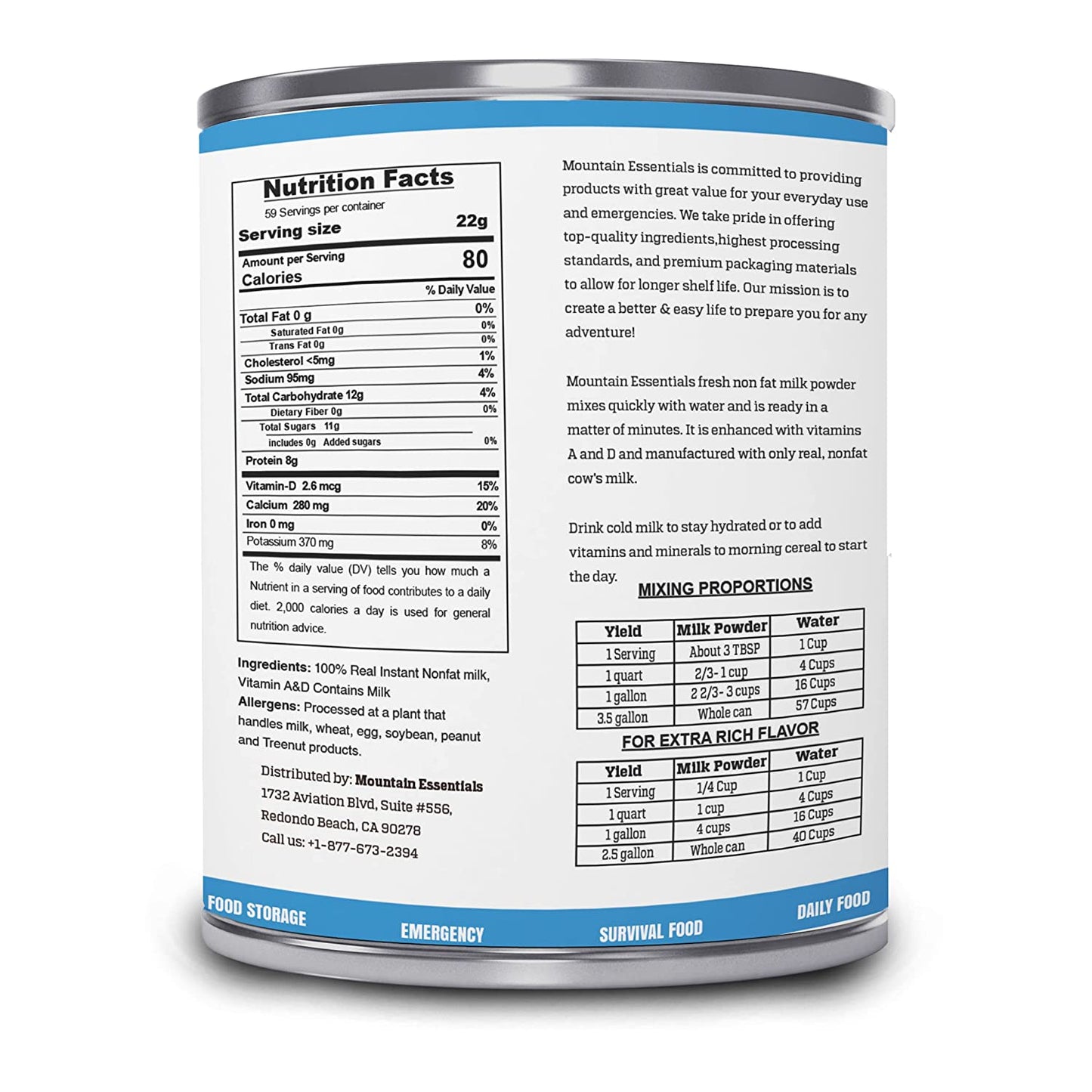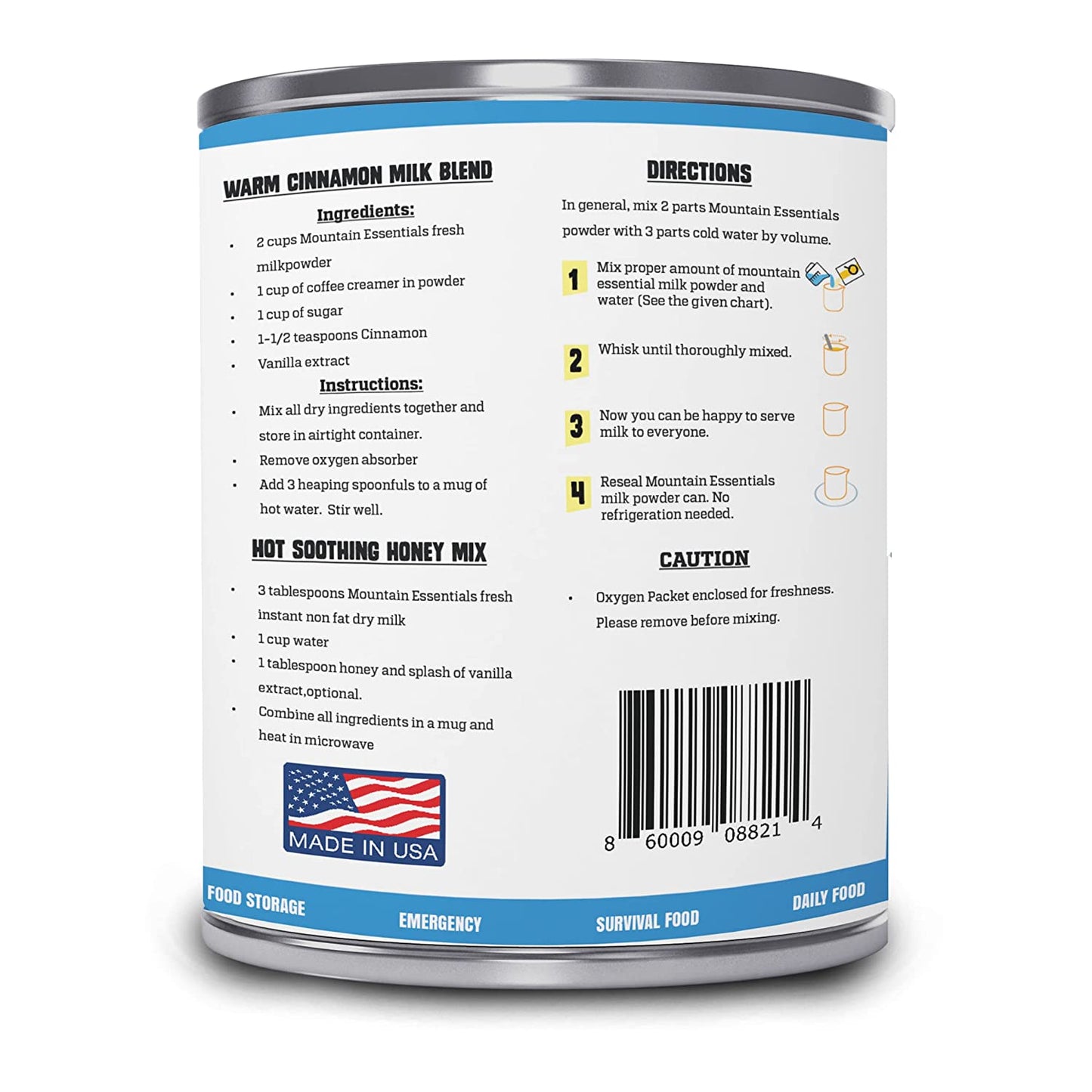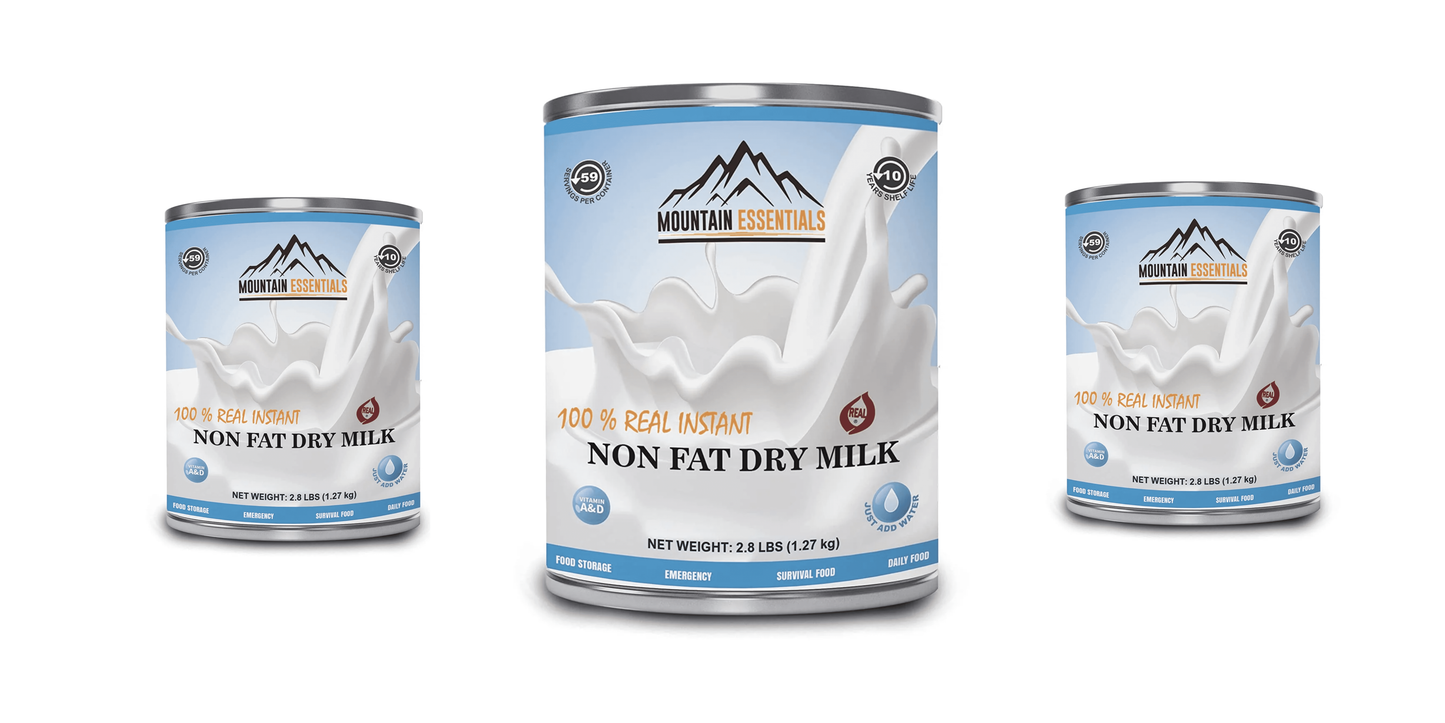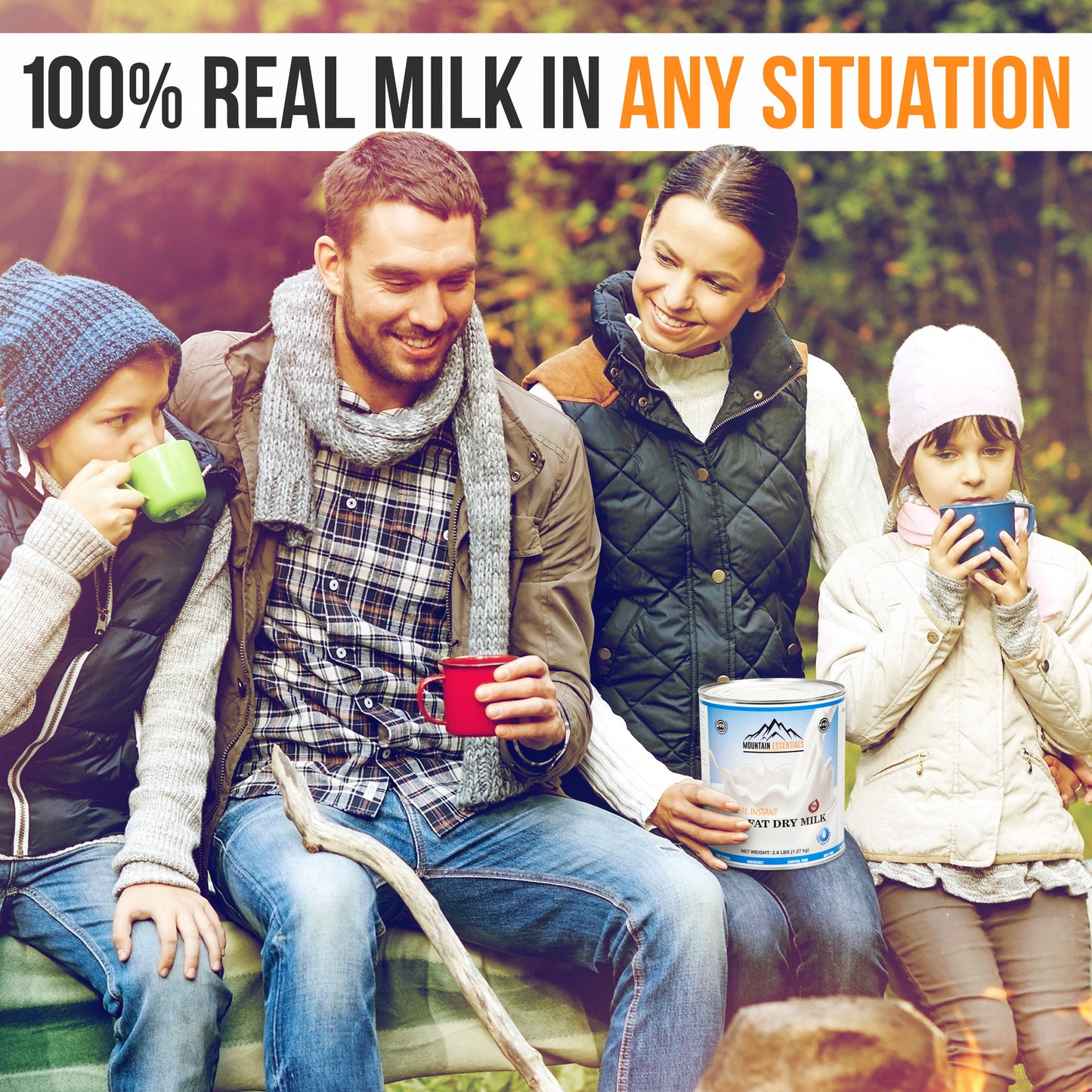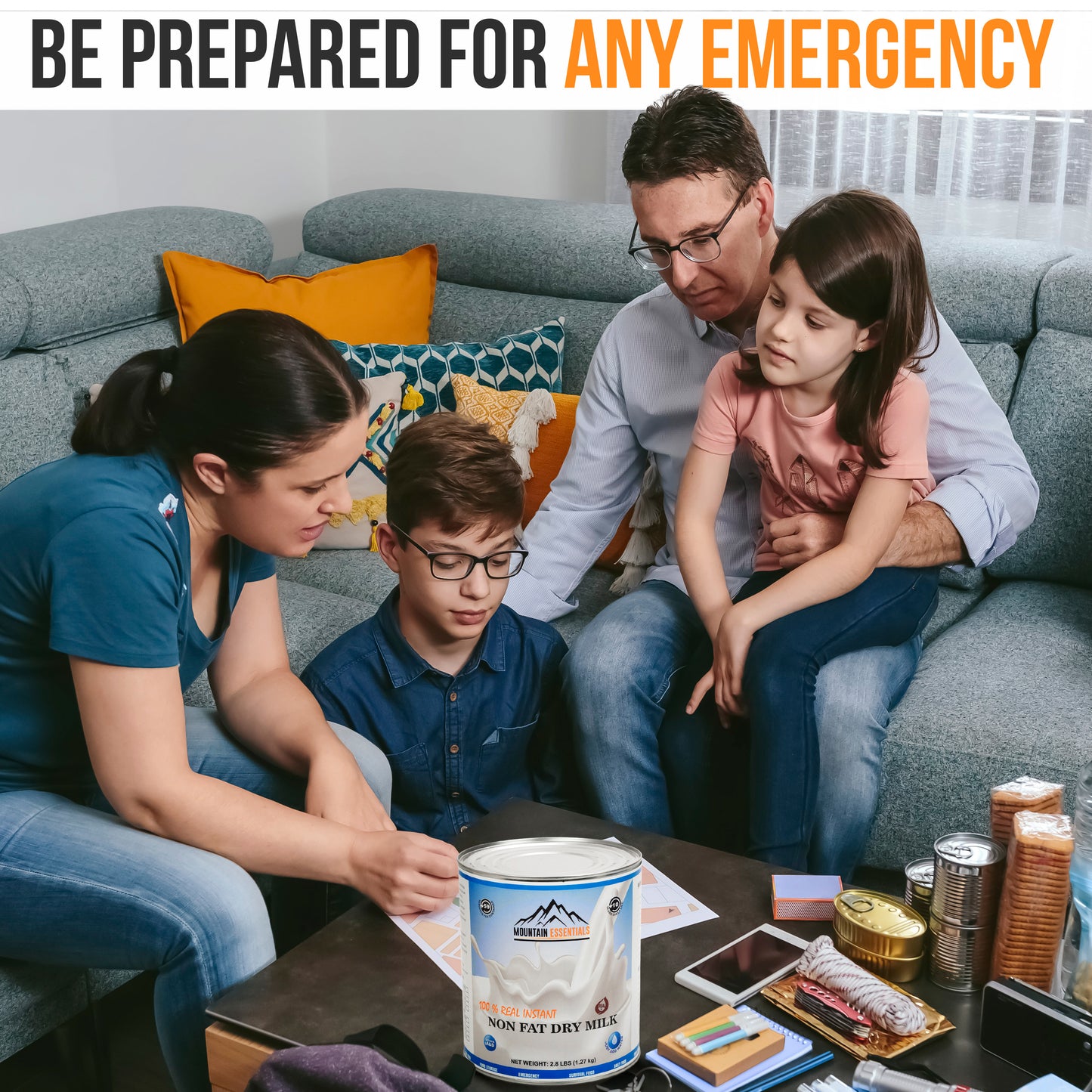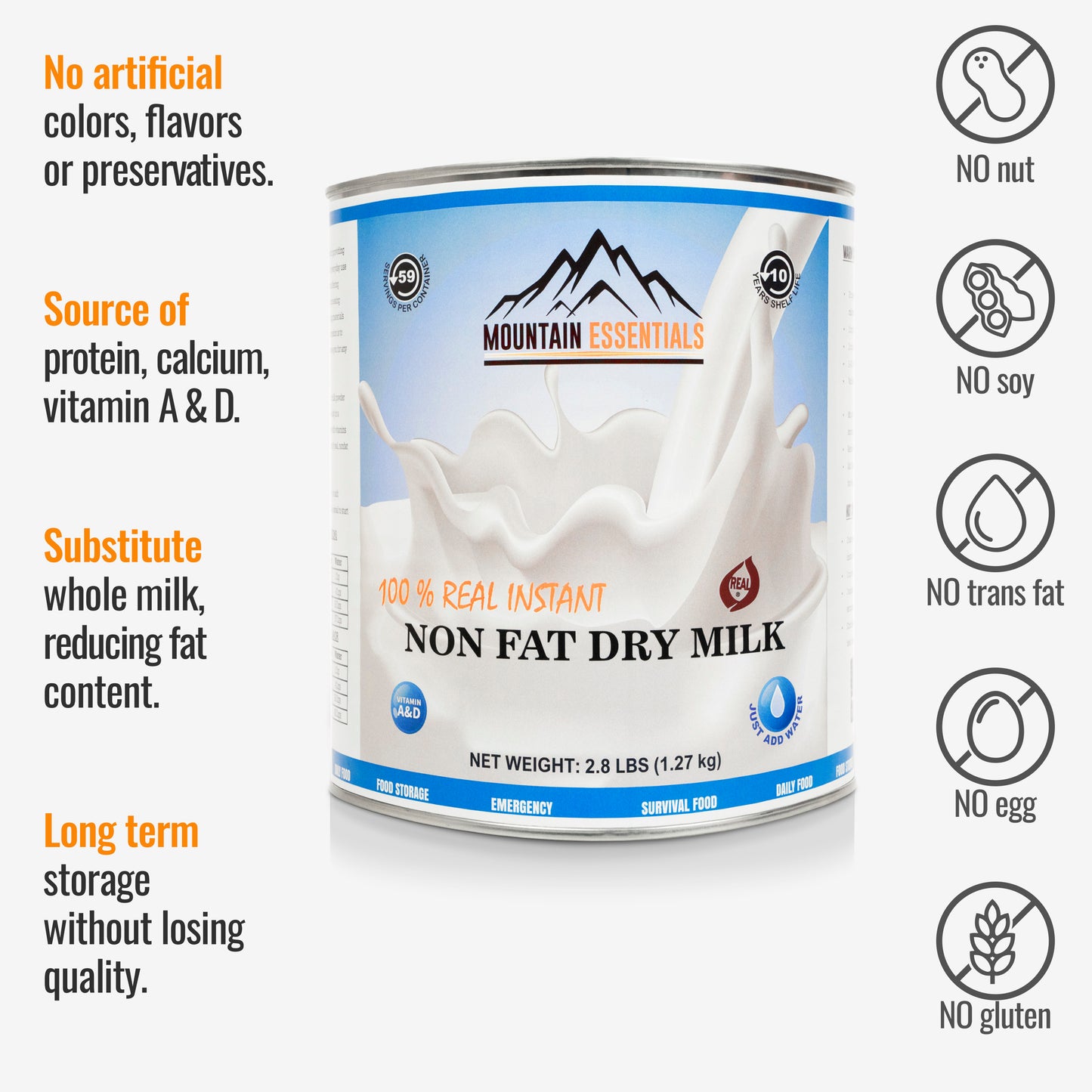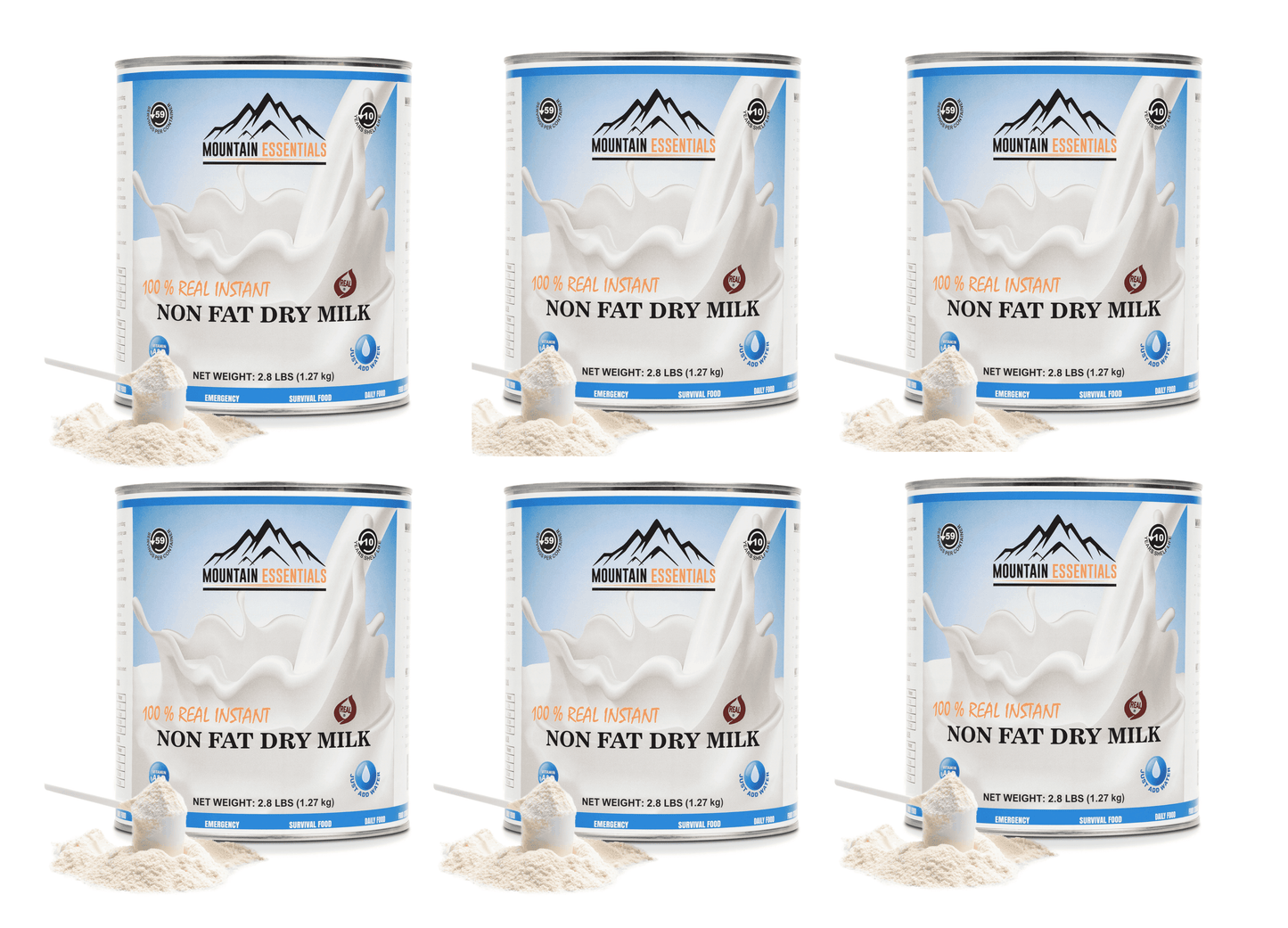 Collapsible content
Mountain Essentials

Welcome to Mountain Essentials! We offer a wide variety of products that are essential for your daily needs. Our collection includes grain mills, powdered eggs and skim milk powder, all made with the highest quality ingredients and craftsmanship. With our selection, you can be sure to have the best-tasting meals in no time.

Our grain mills are designed with an easy-to-use grind selector that allows you to customize your meal size with just a few turns of the handle. The process is quick and simple, ensuring that you get freshness without any hassle.

Powdered eggs are also available from Mountain Essentials; Powdered eggs have been pre-scrambled so all you have to do is heat them in a pan over the fire or stovetop. They're the perfect addition to any outdoor meal – no cracked shells required!

 We offer skim milk powder which is essential for anyone looking to maintain a healthy lifestyle or watch their weight without sacrificing flavor! This product contains only pure natural ingredients and no added preservatives making it ideal for those who want all the nutritional benefits without any unhealthy side effects associated with processed food products.

At Mountain Essentials, we make sure every one of our products meets our strict standards so you can trust us when it comes to providing only quality items at affordable prices!