Regular price
$246.00 AUD
Sale price
$246.00 AUD
Regular price
$462.00 AUD
Unit price
per
Sale
Sold out
$462.00
The ultimate solution for a hassle-free kayaking experience. With the Pedal Drive Adapter, you can easily replace your kayak pedals with a powerful motor, giving you clean electric power and taking your kayaking to the next level.

The Hobie Mirage Drive is designed to fit into the foot pedal drive of most fin pedal kayaks, eliminating the need for drilling or complicated installations. The easy-to-use adapter clicks into place and transforms your kayak into a motorized vessel in no time.

Experience the convenience and power of the Hobie Mirage Drive without the hassle of complicated installations. Simply replace your pedals with the Pedal Drive Adapter and enjoy clean electric power for an effortless kayaking adventure.

Visit bixpy.info to ensure that you get the right Bixpy adapter for your watercraft and elevate your kayaking experience today.

Don't miss out on the opportunity to transform your kayak into a motorized vessel with the Hobie mirage drive.
****Motors shown in the pictures above are not included in the adapter kit. This adapter will not fit Hobie 360 kayaks. 
FEATURES & SPECIFICATIONS
Expanded Compatibility: Now compatible with a wider range of kayaks, including all roto-molded Hobie kayaks, Inflatable Hobie kayaks, Vibe Kayaks, Pelican Kayaks, and Lightning Kayaks.

Compatibility Limitations: This adapter is not compatible with the new Hobie MirageDrive 360 or Hobie Lynx.

Floating Adapter: The adapter is designed to float on water.

Cable Length: The cable length from the motor connector end to the battery connector end, (including the blue pipe), is 6 feet (1.85 m).

Thruster Draft: The thruster draft is 15" (30.5 cm) from the bottom of the kayak to the bottom of the motor.

Durable Housing: The housing and components are water-proof, dirt-proof, and corrosion-resistant.

Saltwater and Freshwater Use: Marine-grade stainless steel components make this adapter suitable.
INCLUDES
Pedal Drive Adapter

Bixpy Propeller Housing with reduced width to ensure proper fit (required for most kayaks)
Share
View full details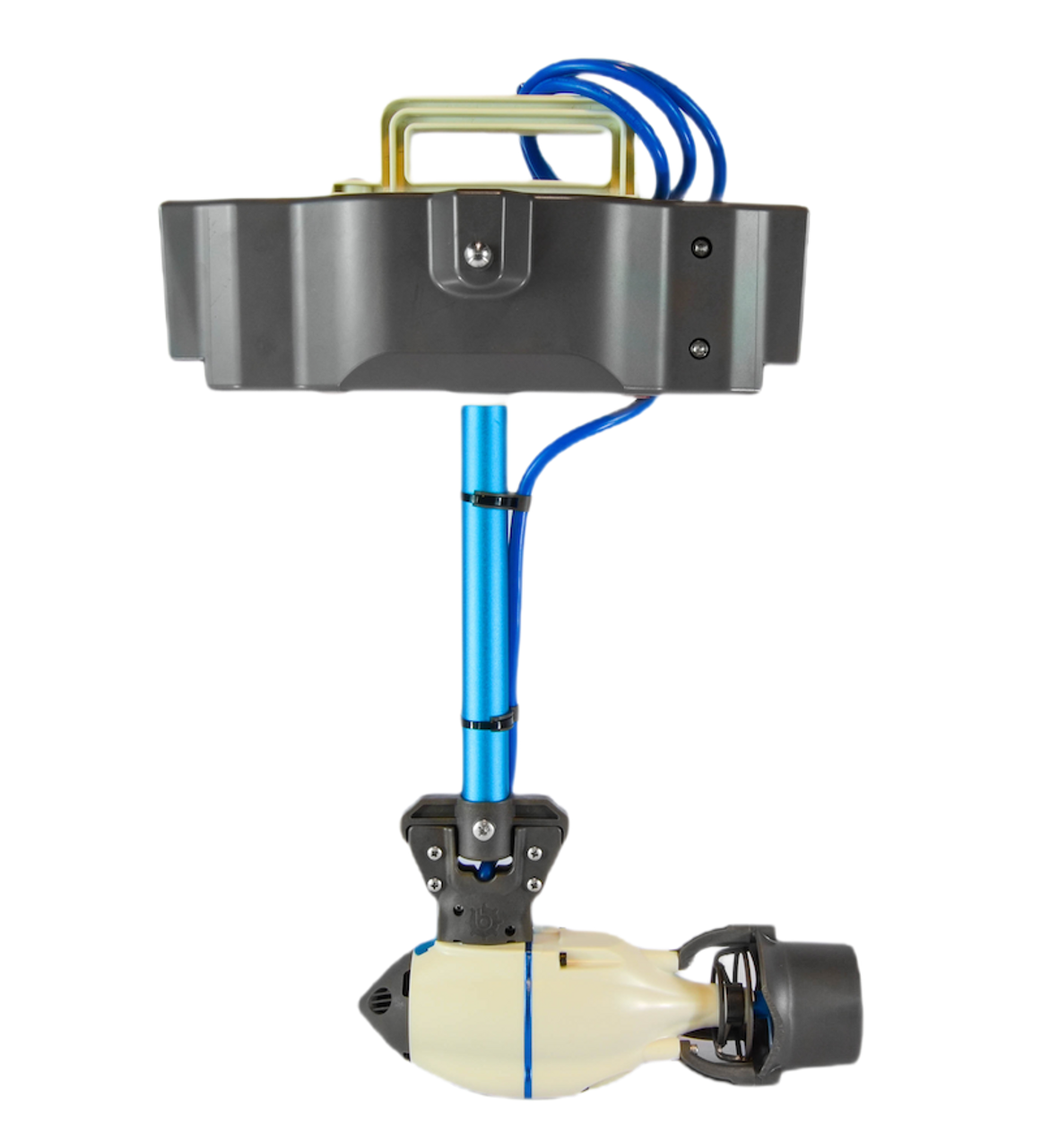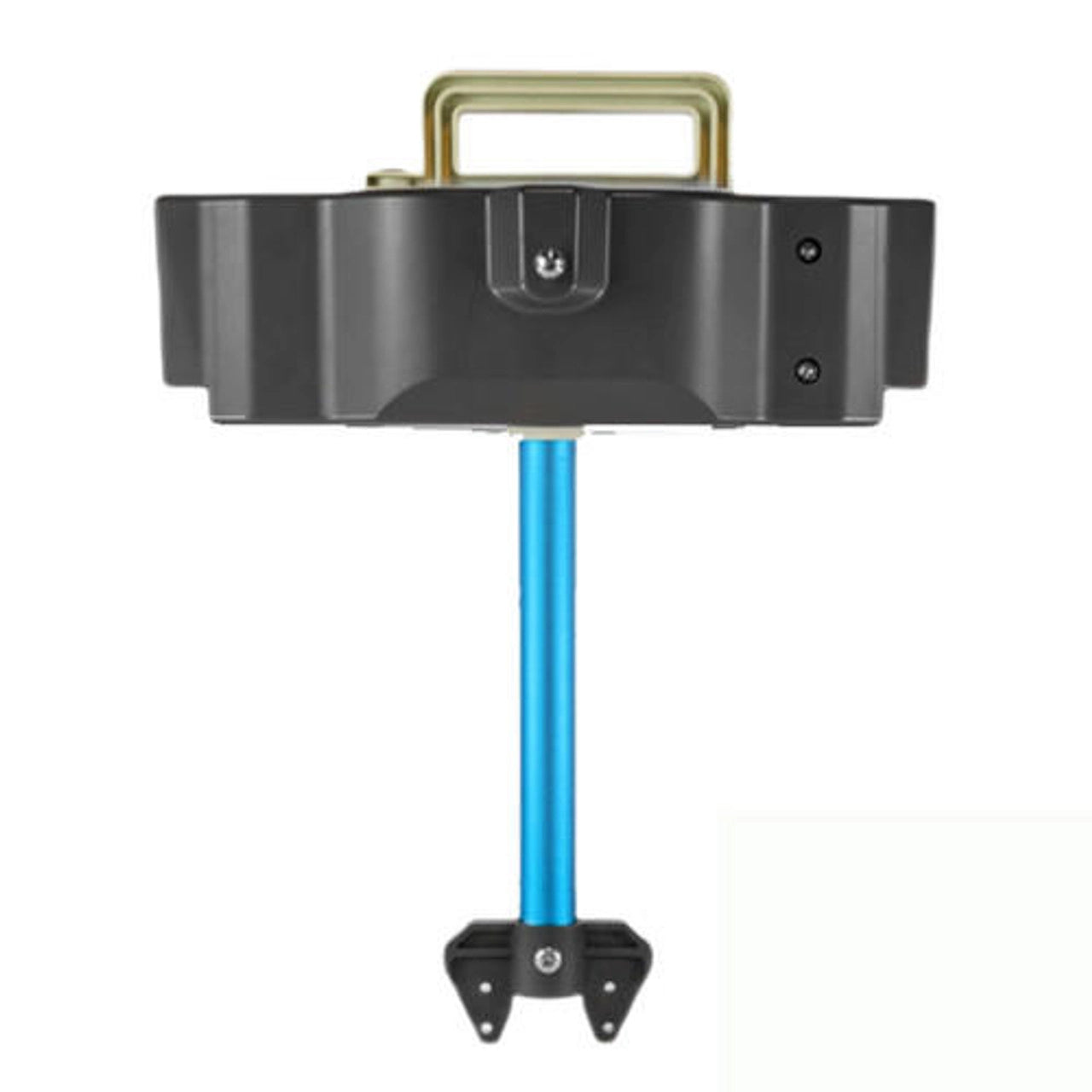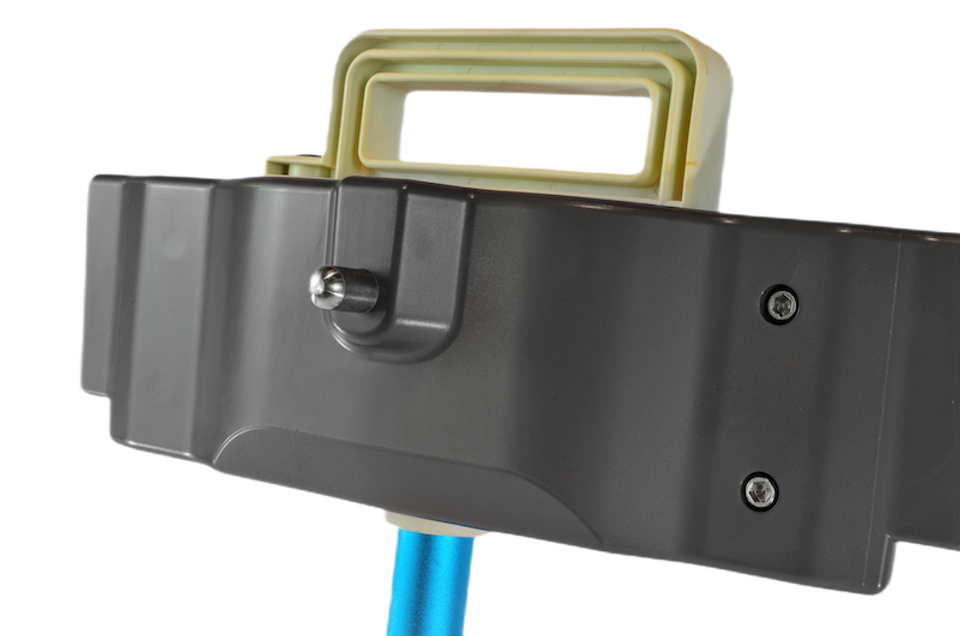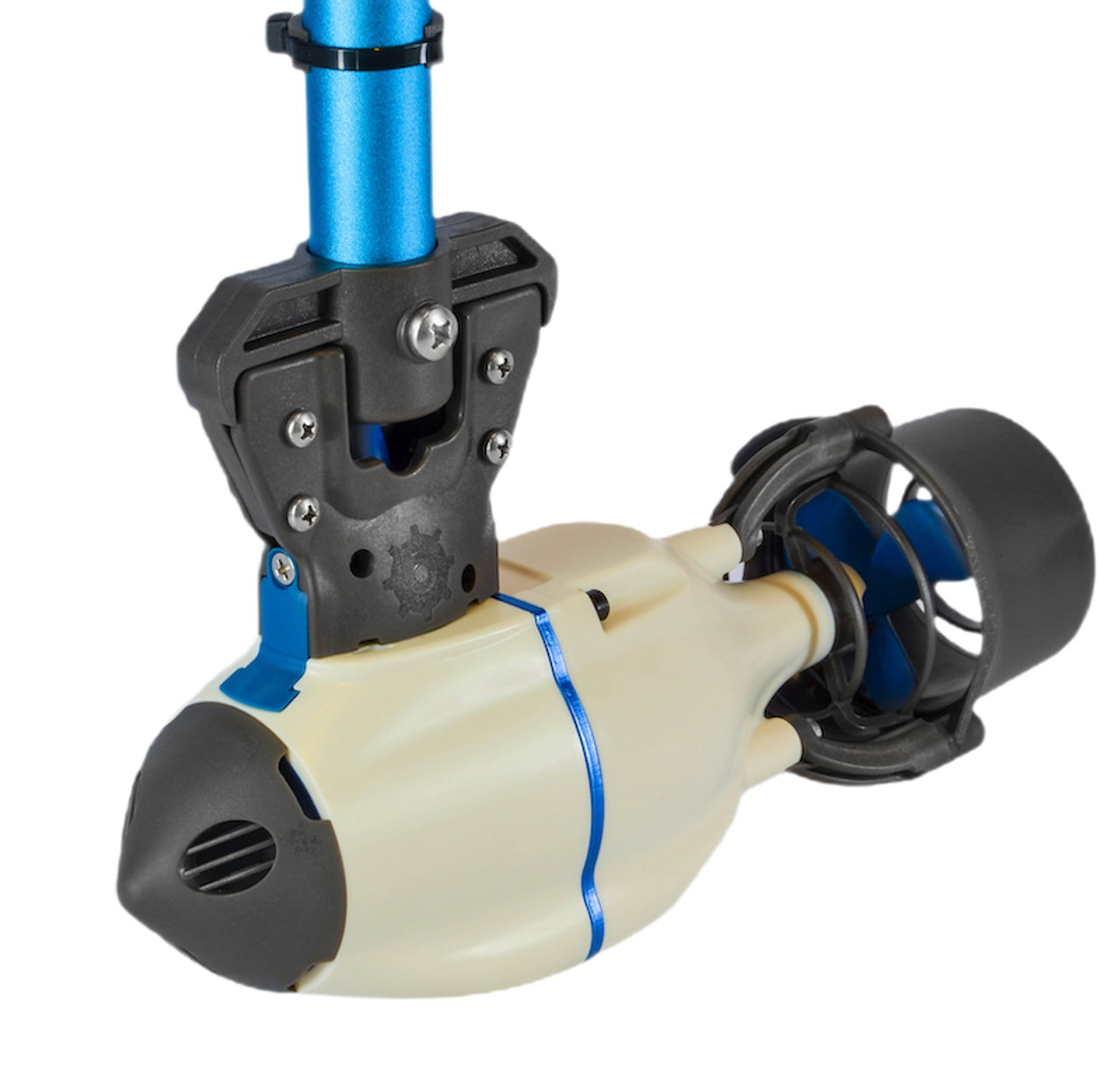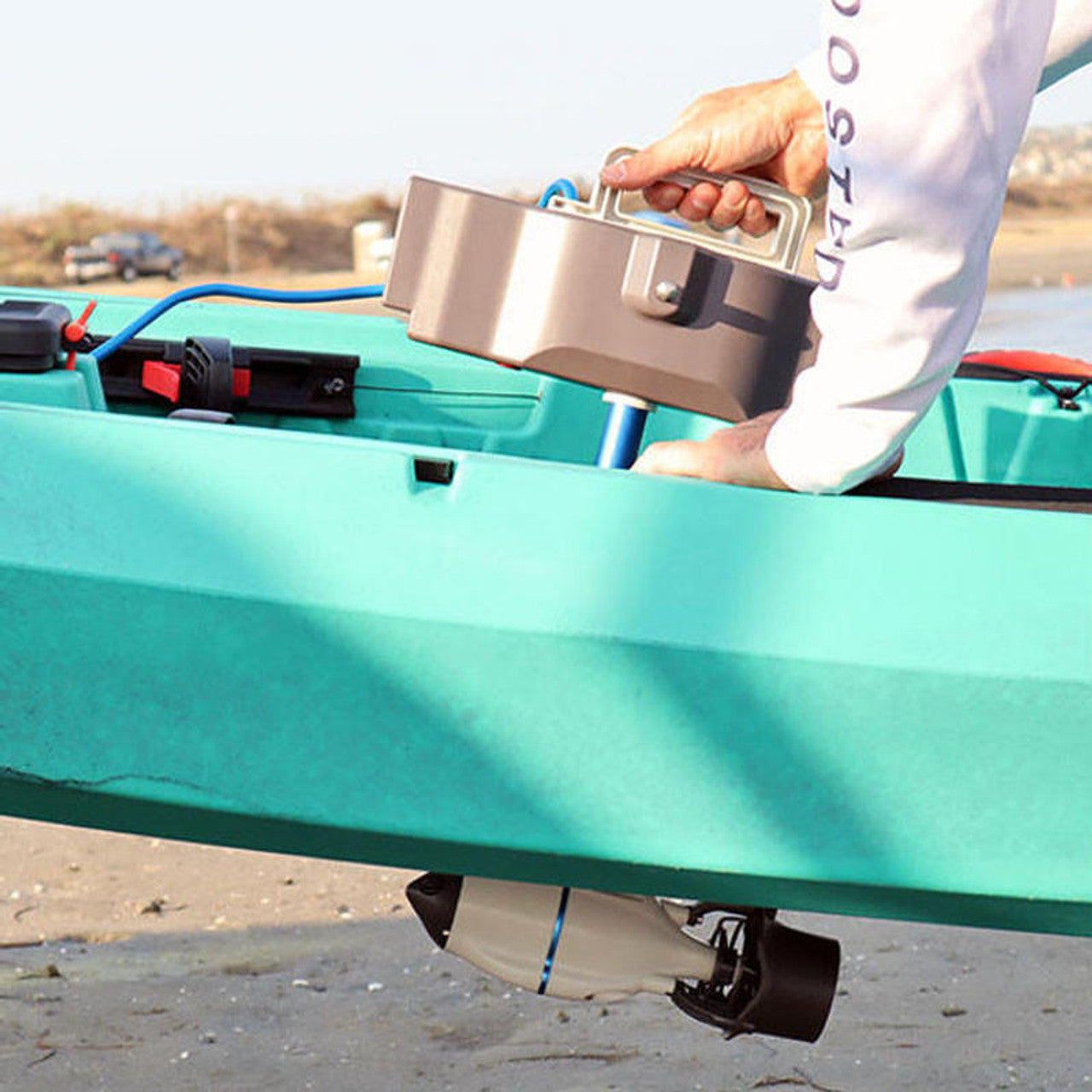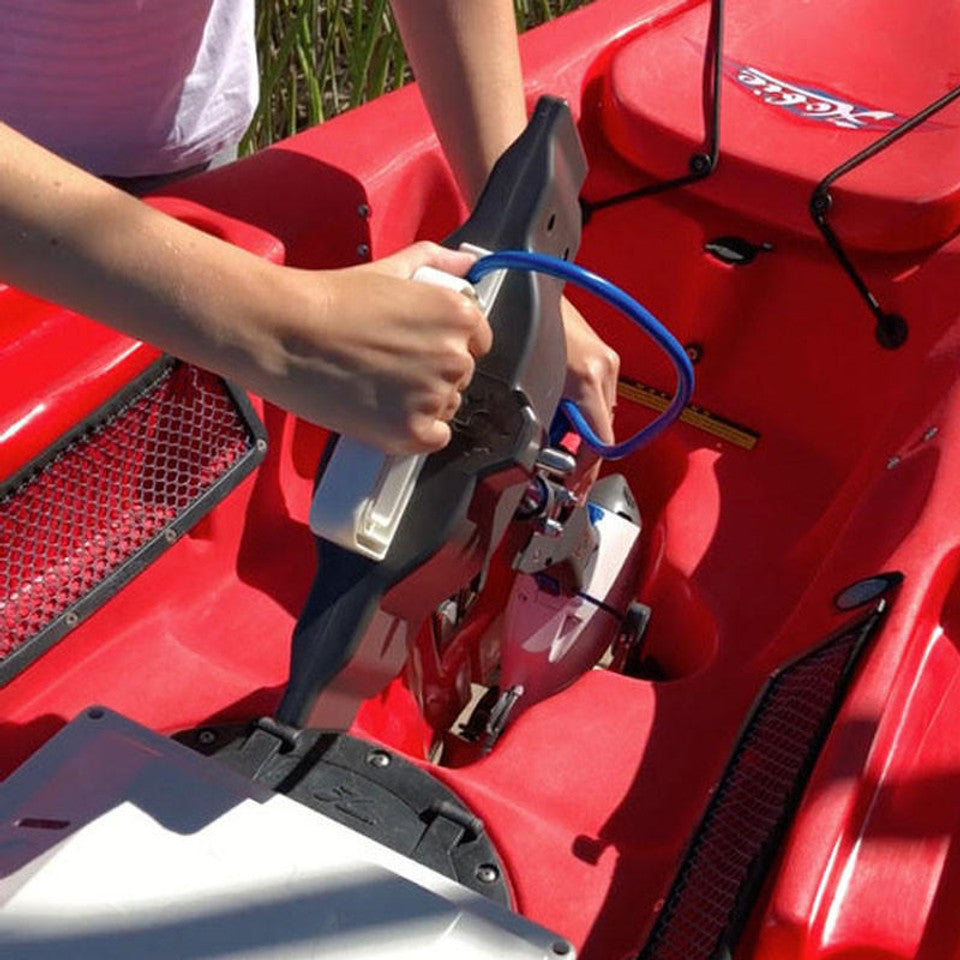 Collapsible content
Know our product

High-Performance Water Propulsion Systems from Bixpy


Want to propulsion your kayak, stand-up paddleboard, or small watercraft with a reliable and efficient system?


Our Bixpy Motors have a range of high-performance motors and accessories designed to make your time on the water more enjoyable and efficient.

Outboard Motors for Kayaks and Small Watercraft

Our range of outboard motors for kayaks and small watercraft includes the Bixpy Jet(J-2 Motor), a versatile and portable water propulsion system that can be attached to almost any watercraft. 80 minutes at top speed and up to 12 hours at slower speeds, the Bixpy Jet is perfect for kayakers, fishermen, and water sports enthusiasts looking to cover more ground on the water.

Electric Outboard Motors and Trolling Motors

Our range of electric outboard motors includes the Bixpy Jet (J-2 Motor), as well as a range of other electric motors designed for small boats and watercraft. We also offer a range of trolling motors and batteries, perfect for fishermen looking to stay in one spot or navigate through shallow waters.

PowerPole Adapter and Accessories

we also offer a range of PowerPole & Rudder adapters and accessories. These innovative anchors are designed to help you stay in one spot on the water, even in strong currents or windy conditions. With a range of sizes and styles to choose from, you're sure to find the perfect Adapter for your needs.


Choose Bixpy Motors for Your Water Propulsion Needs

At Bixpy Motors, we're dedicated to providing our customers with high-performance water propulsion systems and accessories that make their time on the water more enjoyable and efficient. With our range of outboard motors, electric motors, trolling motors, and accessories,

you're sure to find the perfect option for your needs. Shop now and experience the Bixpy Motors difference.