Regular price
$1,080.00 AUD
Sale price
$1,080.00 AUD
Regular price
$1,234.00 AUD
Unit price
per
Sale
Sold out
$1,234.00
Bixpy PP-378 Outboard Battery for P
ersonal Watercraft
The perfect accessory to transform your Bixpy J-2 Motor into the ultimate trolling motor. Engineered to perfection, this lithium-ion battery provides clean and quiet power for hours of uninterrupted boating fun.

The Bixpy Outboard Battery is designed to withstand the toughest marine conditions. It is fully waterproof, corrosion-resistant and even buoyant, ensuring that your battery stays safe in the event of a kayak or SUP flip or large waves. The slender body design of the PP-378 battery allows for easy storage and transportation in a variety of ways. You can easily fit it under the seats of most fishing kayaks, strap it to fishing crates, and store it in kayak bellies or inside most fishing kayak hatches.

The battery output is controlled via a sealed, waterproof, buoyant, wireless controller that can be worn on your wrist or carried anywhere else on your boat. This gives you complete control over your boating experience.

the Bixpy Outboard Battery features a 5V and 12V outlet for charging or running your personal electronics on board.

Invest in the Bixpy Battery for an unparalleled boating experience. It's not just a battery, it's a game-changer.
FEATURES
Provides continuous operation for approximately 80 minutes at top speed and up to 12 hours at slower speeds with the Bixpy J-2 Motor.

Compatible with both J-1 and J-2 Motors.

Ultralight and buoyant design.

Features wireless remote control with 12 forward speeds and 3 reverse speeds.

Includes a rechargeable 25.2 V lithium-ion battery core (378 Wh).

Comes with an auxiliary outlet (5V & 12V).

Waterproof and dirt-proof with corrosion-resistant components.

Outboard Battery and remote control floats in case of accidental slippage.

Safety ensured with a high-quality magnetic kill leash.

Can be used in both saltwater and freshwater with marine grade stainless steel components.

Battery status can be monitored with a 6 LED indicator on battery.
INCLUDES
Bixpy Outboard Battery (378 Wh)

Wireless remote control

Magnetic kill switch with leash

100 - 240V Wall Charger

Quick User Guide
SPECIFICATIONS
Weighs 7.17 lb (3.25 kg)

Battery size: L: 11.3" (28 cm) • W: 8.7" (22 cm) • H: 3.2" (8 cm)

Battery type: Lithium-ion rechargeable

Voltage: 25.2 Volts

Watt hours: 378Wh

Amp hours: 15Ah

Wall charger recharge time: 5.5 hours

Solar panel recharge time: 6-10 hours

Auxiliary outlet: 5V & 12V outputs, 2.0 Amp max (connectors sold separately)
Share
View full details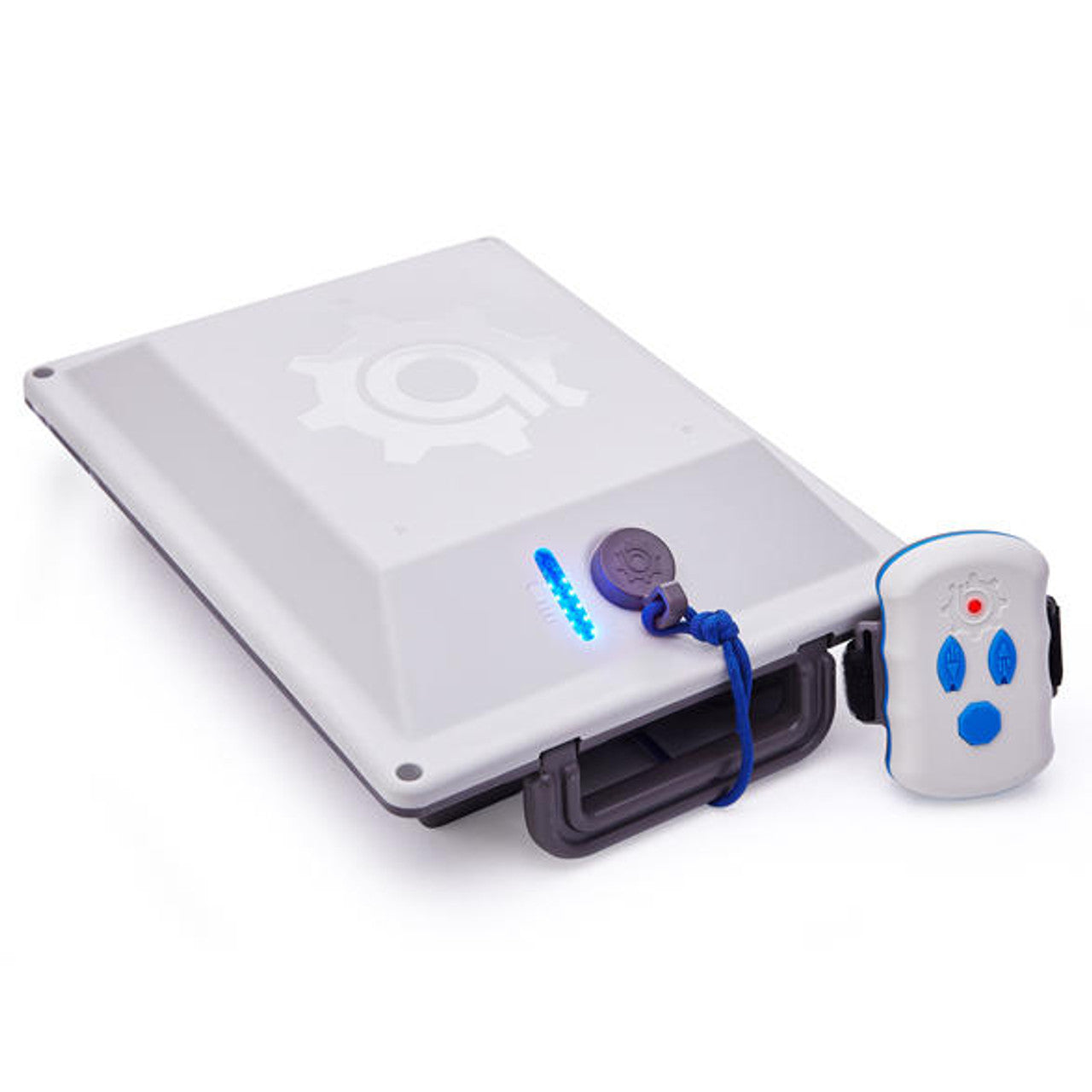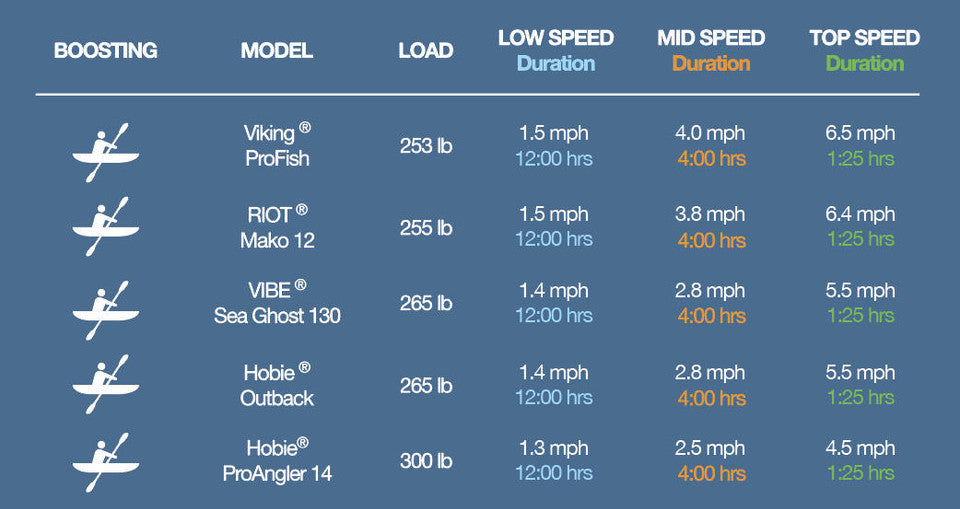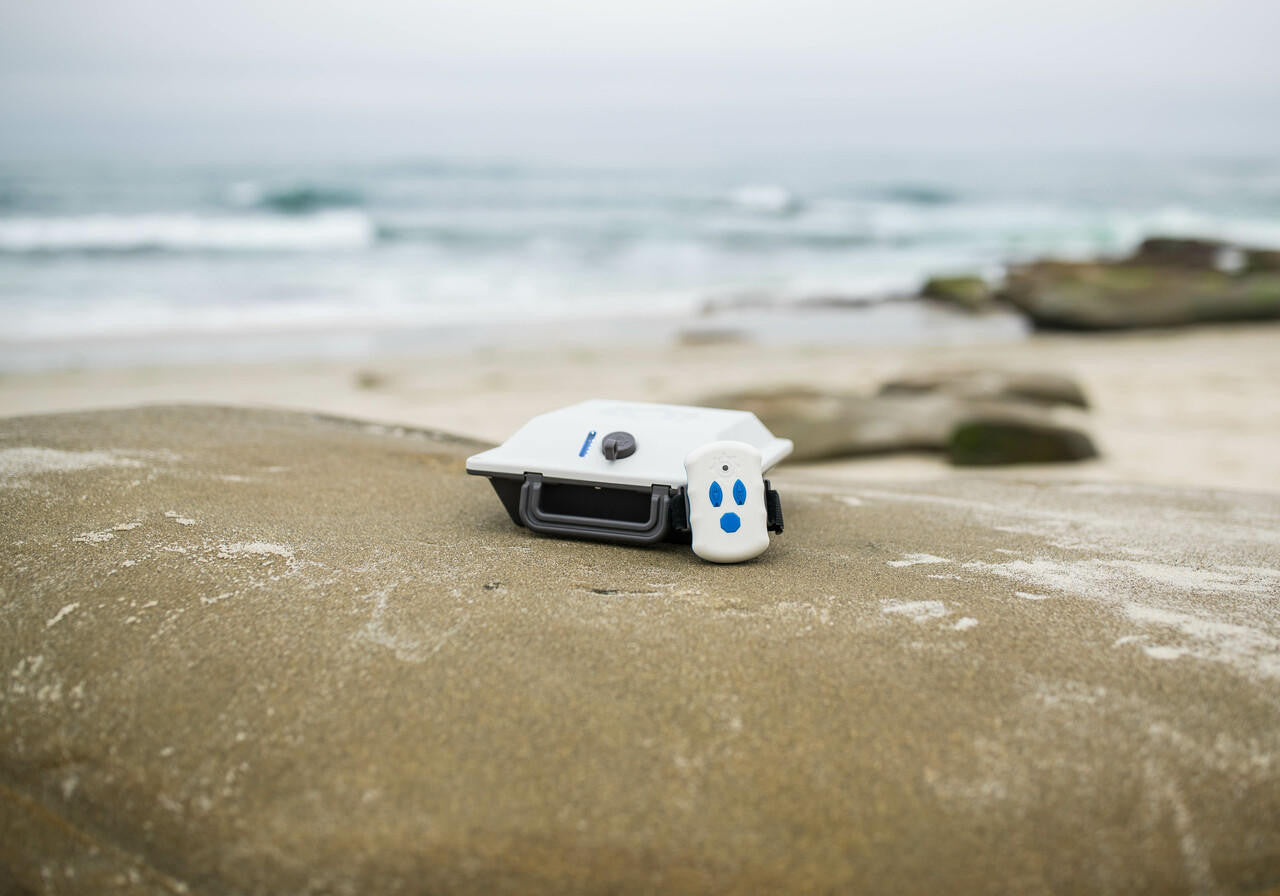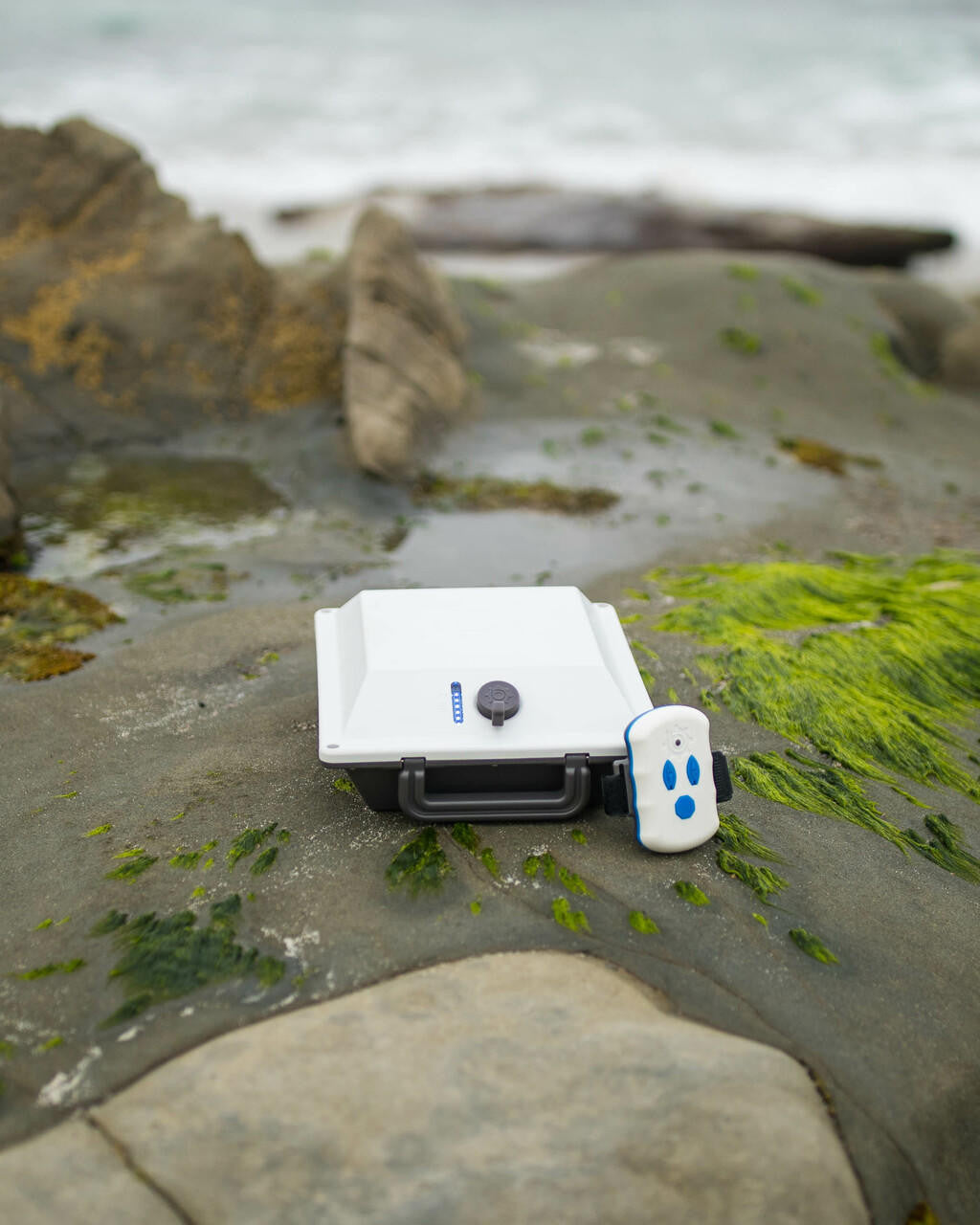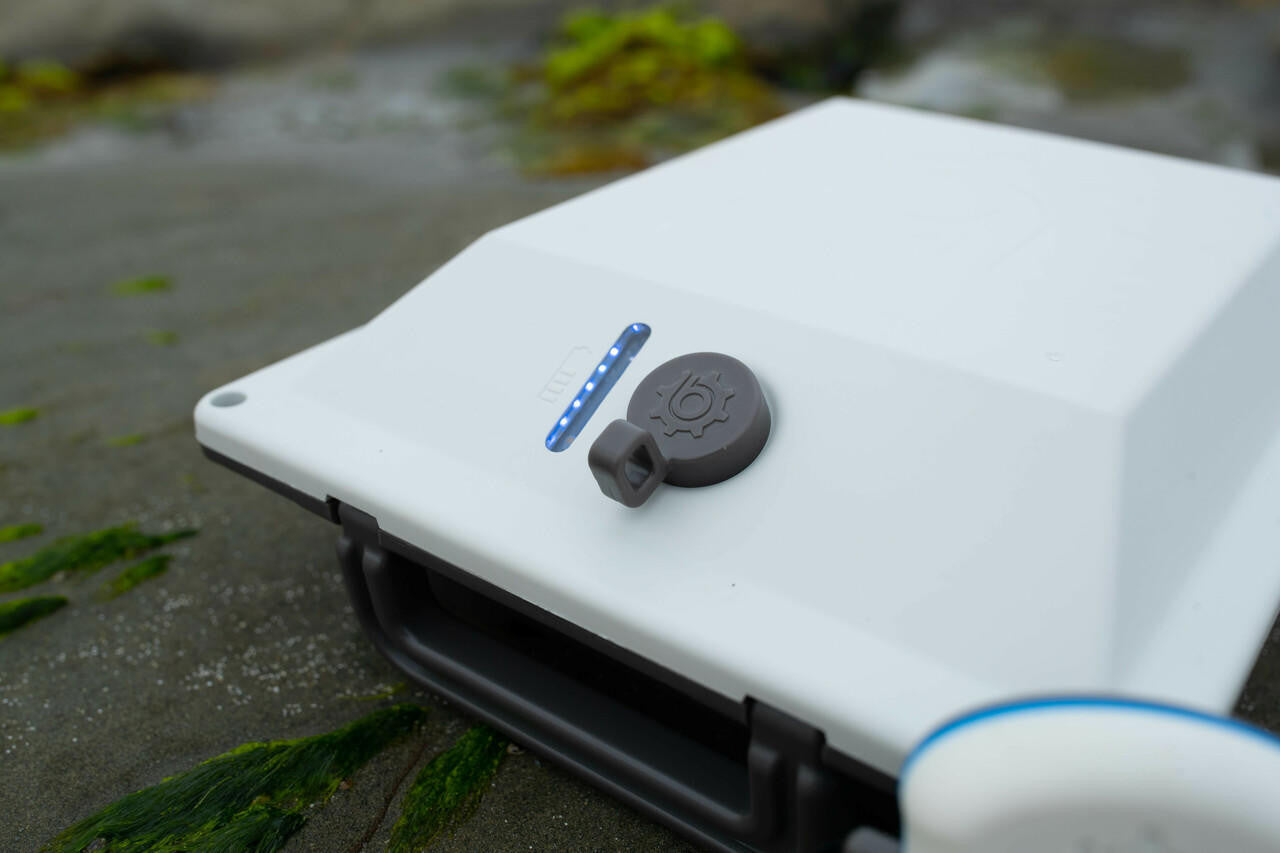 Collapsible content
Know our product

High-Performance Water Propulsion Systems from Bixpy


Want to propulsion your kayak, stand-up paddleboard, or small watercraft with a reliable and efficient system?


Our Bixpy Motors have a range of high-performance motors and accessories designed to make your time on the water more enjoyable and efficient.

Outboard Motors for Kayaks and Small Watercraft

Our range of outboard motors for kayaks and small watercraft includes the Bixpy Jet(J-2 Motor), a versatile and portable water propulsion system that can be attached to almost any watercraft. 80 minutes at top speed and up to 12 hours at slower speeds, the Bixpy Jet is perfect for kayakers, fishermen, and water sports enthusiasts looking to cover more ground on the water.

Electric Outboard Motors and Trolling Motors

Our range of electric outboard motors includes the Bixpy Jet (J-2 Motor), as well as a range of other electric motors designed for small boats and watercraft. We also offer a range of trolling motors and batteries, perfect for fishermen looking to stay in one spot or navigate through shallow waters.

PowerPole Adapter and Accessories

we also offer a range of PowerPole & Rudder adapters and accessories. These innovative anchors are designed to help you stay in one spot on the water, even in strong currents or windy conditions. With a range of sizes and styles to choose from, you're sure to find the perfect Adapter for your needs.


Choose Bixpy Motors for Your Water Propulsion Needs

At Bixpy Motors, we're dedicated to providing our customers with high-performance water propulsion systems and accessories that make their time on the water more enjoyable and efficient. With our range of outboard motors, electric motors, trolling motors, and accessories,

you're sure to find the perfect option for your needs. Shop now and experience the Bixpy Motors difference.