Regular price
$447.00 AUD
Sale price
$447.00 AUD
Regular price
$618.00 AUD
Unit price
per
Sale
Sold out
$618.00
WATERPROOF Power Station! Kayak Fishing, Camping, & More!
Bixpy Power Pack 166 is the ultimate solution for all outdoor power needs. If you're tired of dealing with lead-acid batteries or cheaply made power banks that don't hold up outdoors, the Bigsby Power Pack 166 is here to change the game.

The PP 166 is a solar-chargeable and waterproof power pack designed to be the ultimate outdoorsman's battery setup. It comes with a solar panel option, allowing you to charge it in just an afternoon and be ready to power your devices on the go. This powerful pack lets you quickly charge your USB devices or power your 12-volt electronics.

Equipped with twelve point eight volts, thirteen thousand milliamp hours, and a whopping 166 watt-hours, this pack provides a ton of juice to keep your gadgets and devices running. It's designed to withstand the rugged outdoors, being waterproof up to a hundred feet. You don't have to worry about it falling or getting damaged during your adventures.

One of the best features of the Power Pack 166 is its intelligence. It automatically senses the type of device you've plugged in and delivers the appropriate voltage accordingly. Whether it's a 12-volt fish finder or a USB-powered cellphone, the PP 166 covers you.

With high-end lithium iron phosphate cells, this power pack delivers a clean and consistent 12-volt output throughout its entire discharge cycle. These cells are durable, lasting up to two to three thousand charge cycles or ten to twelve years before starting to lose some power. Plus, they're stable and safe, eliminating worries about runaway lithium charging or accidents.

Thanks to its incredible waterproof rating and super-strong plastic case, the Power Pack can handle any harsh environment you throw at it. You can confidently take it outdoors, knowing it's built like a tank.

If you've been frustrated with short-lived batteries and unreliable power sources, the Bigsby Power Pack 166 is the answer you've been looking for. Charge it with the included wall charger in about six hours, or harness the sun's power with the waterproof solar panel in about nine hours.

Refrain from settling for subpar power solutions when you can have the best. Join our campaign and equip yourself with a battery to outlast the rest. Say goodbye to battery hassles and hello to the ultimate outdoor power companion. Get ready to power your adventures like never before!
NOTE: This battery will NOT run the Bixpy J-1 or J-2 Motors

FEATURES:
Weight: Only 4.6lb (2.0kg)

Submersible: IP-68 rated for depths up to 100 ft (30m)

Power Source: Rechargeable 12V lithium-ion battery with a capacity of 166 Wh

Output Ports: 3 ports with options for 5V or 12V output

Waterproof and Dirt-proof: Built with corrosion-resistant components, suitable for both freshwater and saltwater environments

MEGA LIFE with a 10-year shelf life and up to 2000 charge cycles before any power loss

Charge Cycle: Can withstand 2000 charge cycles before losing 15% of its power (5-8 years). A total of 3000 charge cycles in its lifetime (10 to 12 years).

Charging Time: 4.5 hours using a wall charger or 6 to 8 hours with the Bixpy Solar Panel SUN-45

Output Channels: Equipped with 3 output channels using waterproof connectors.
SPECIFICATIONS
| | |
| --- | --- |
| Size | L: 7.5" (19.05 cm)<br>W: 7" (17.78 cm)<br>H: 3.5" (8.89 cm) |
| Channel Output Voltage | 12V or 5V |
| Max Output at 12V per Channel | 7.5 Amps |
| Nominal Voltage | 12.8V |
| Total Battery Output (3 Channels) | 17.5 Amps at 12V |
| Max Output at 5V per Channel | 3 Amps |
| Total Max Output at 5V (3 Channels) | 9 Amps |
INCLUDES

Capacity: 166 Wh

Cables included: One 12V Bare Cable with Auto On feature, One 12V Bare Cable with Inline Switch, One 5V USB Cable with Auto On feature

Wall Charger: 100 - 240V compatible

Comes with a Quick Start Guide

Solar Panel is NOT included.
2 year warranty from date of purchase from Bixpy.com or an authorized dealer
Share
View full details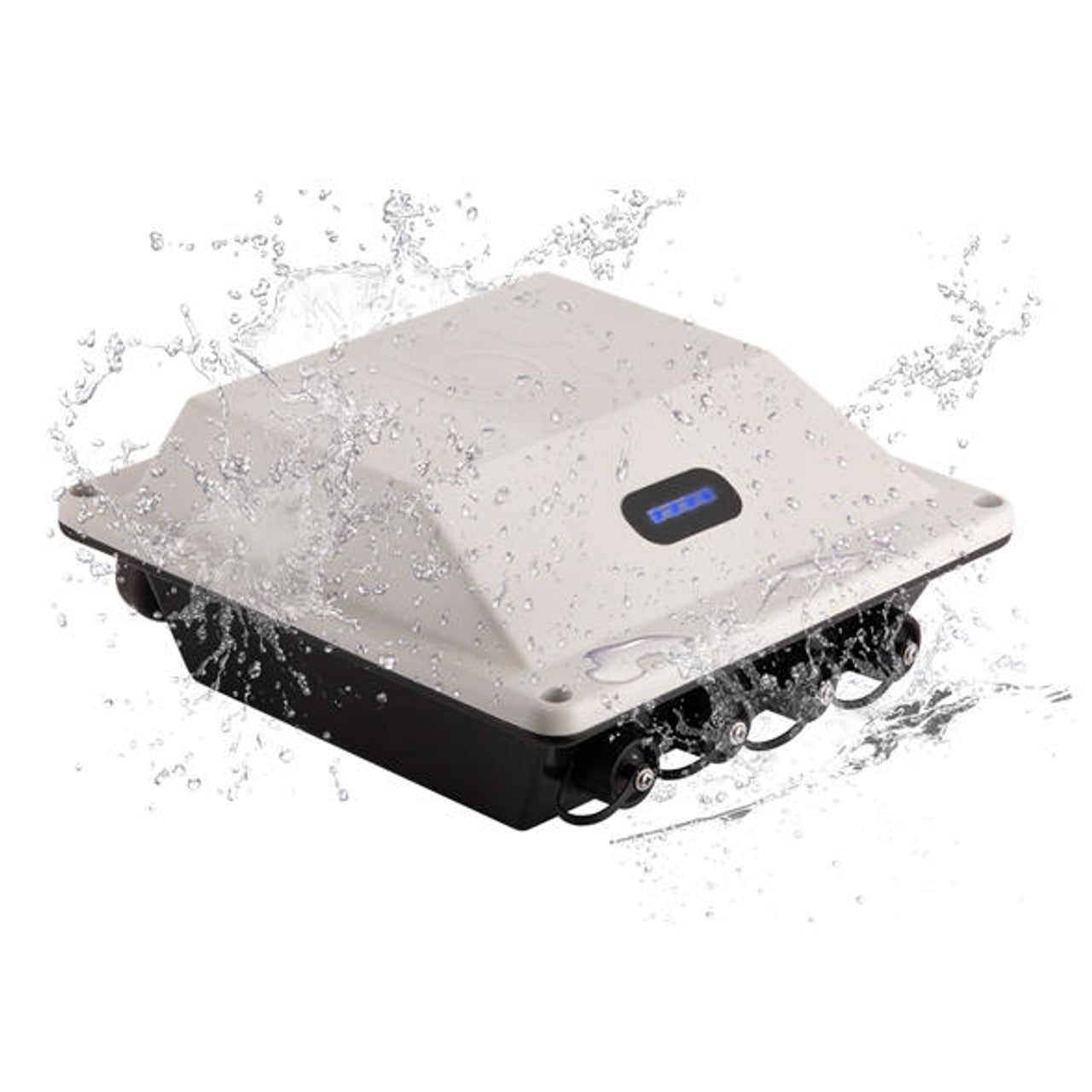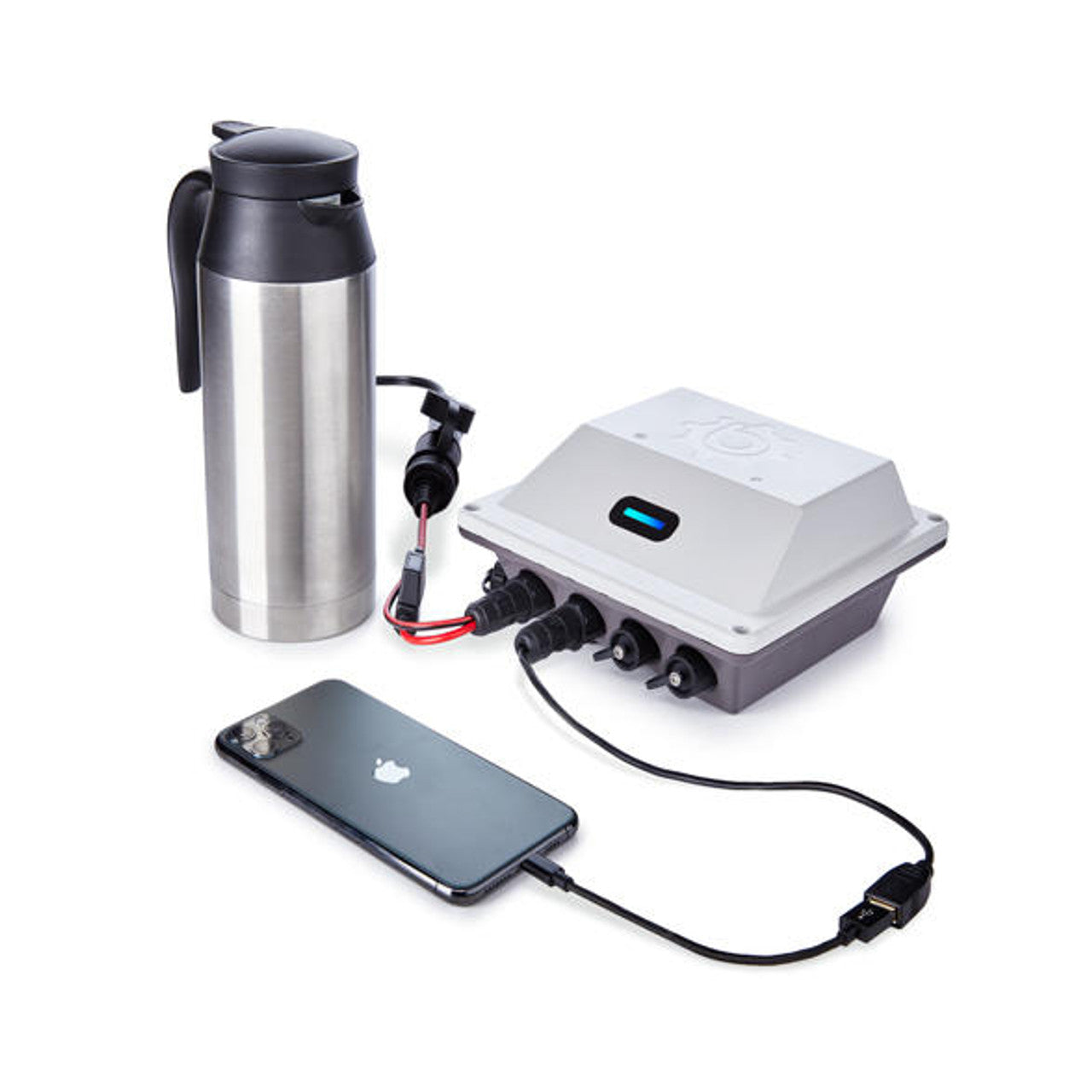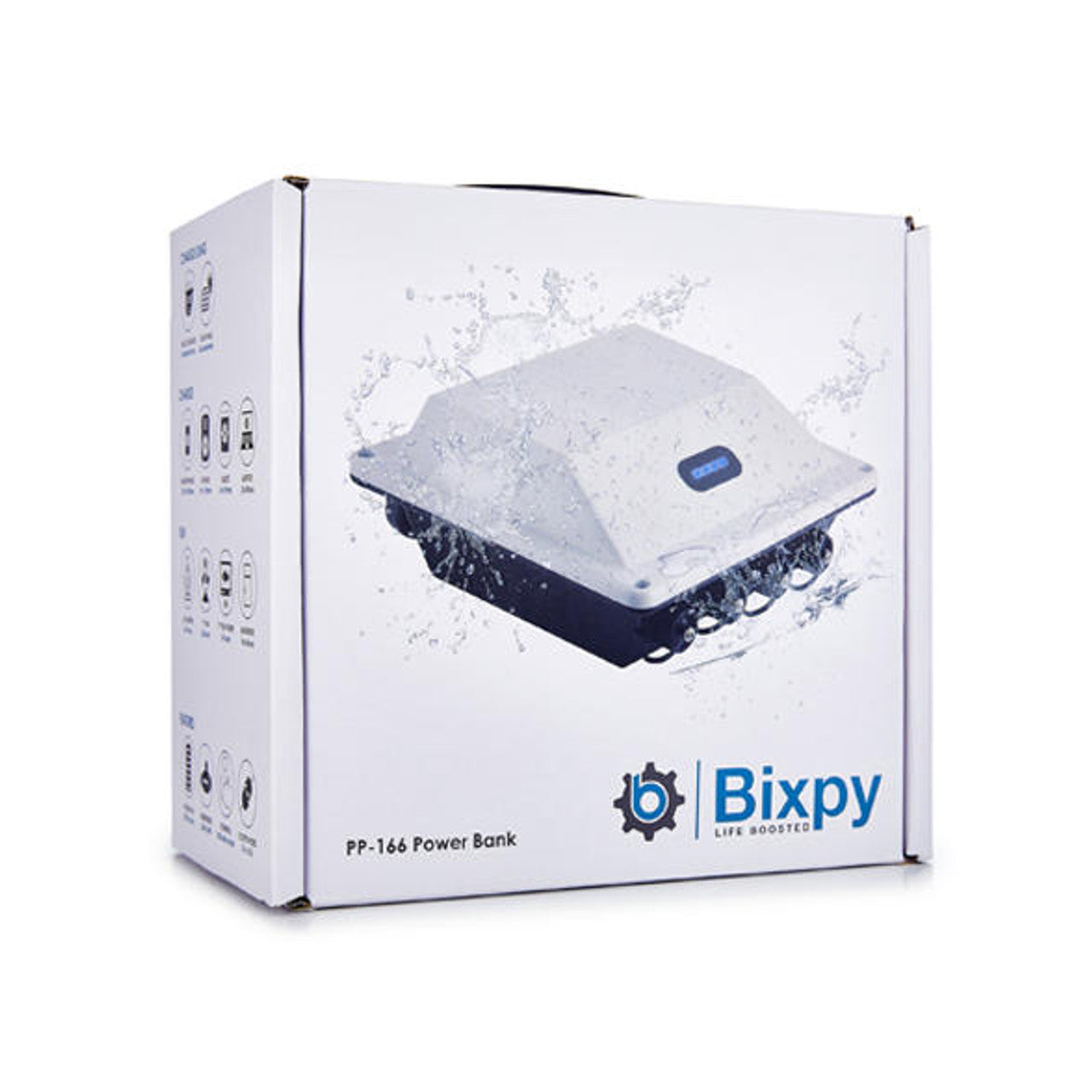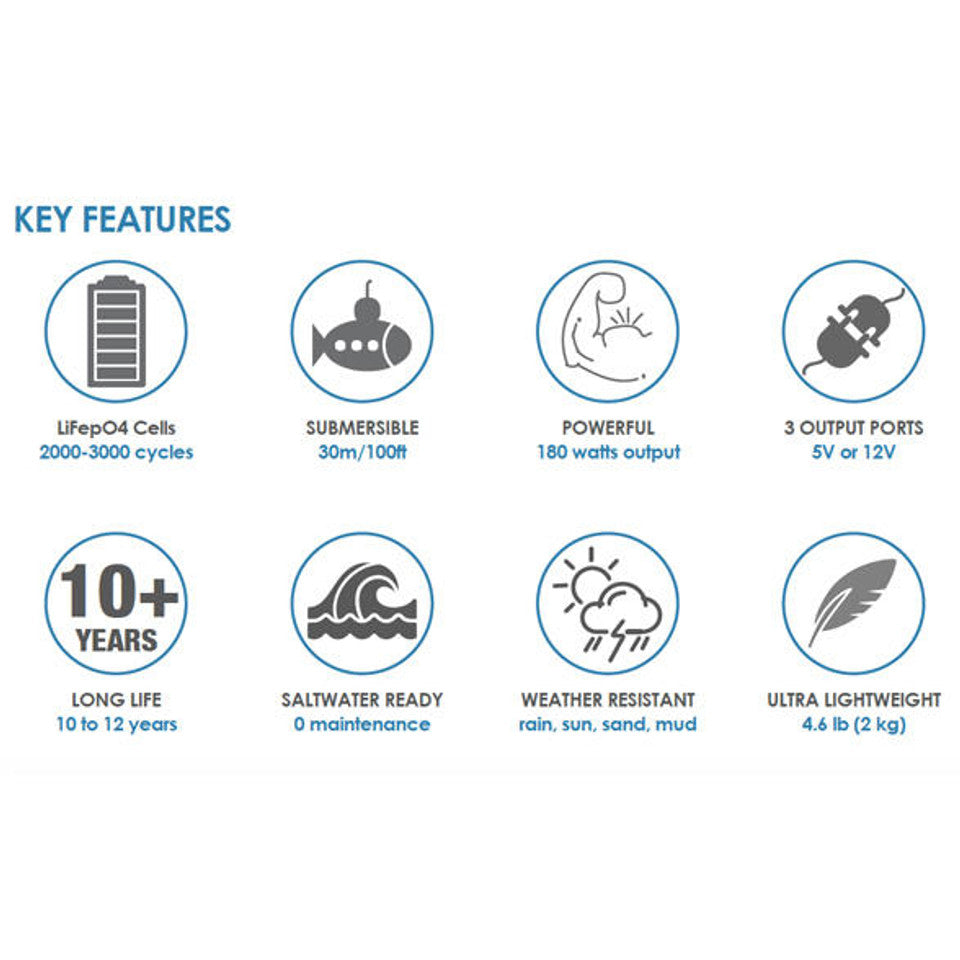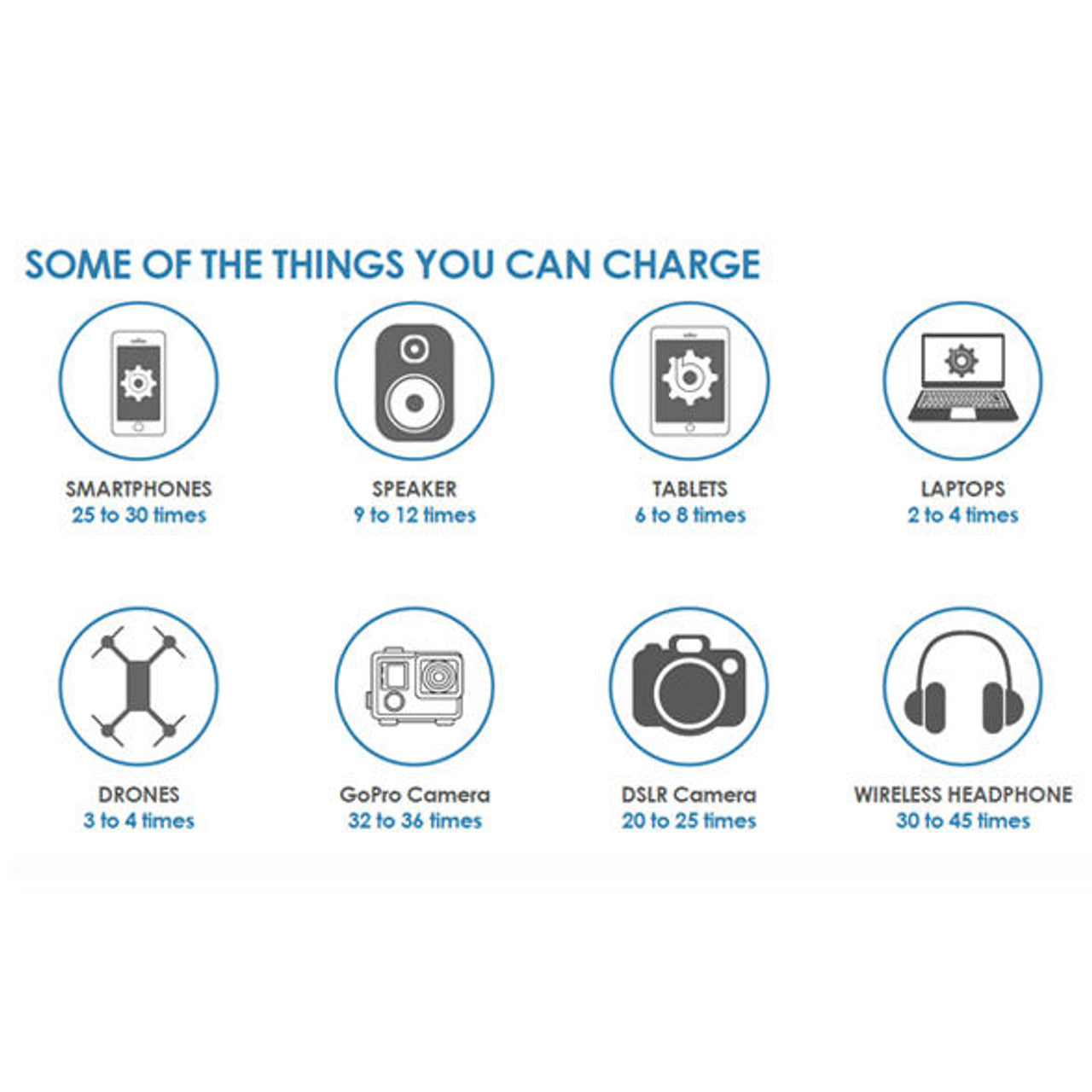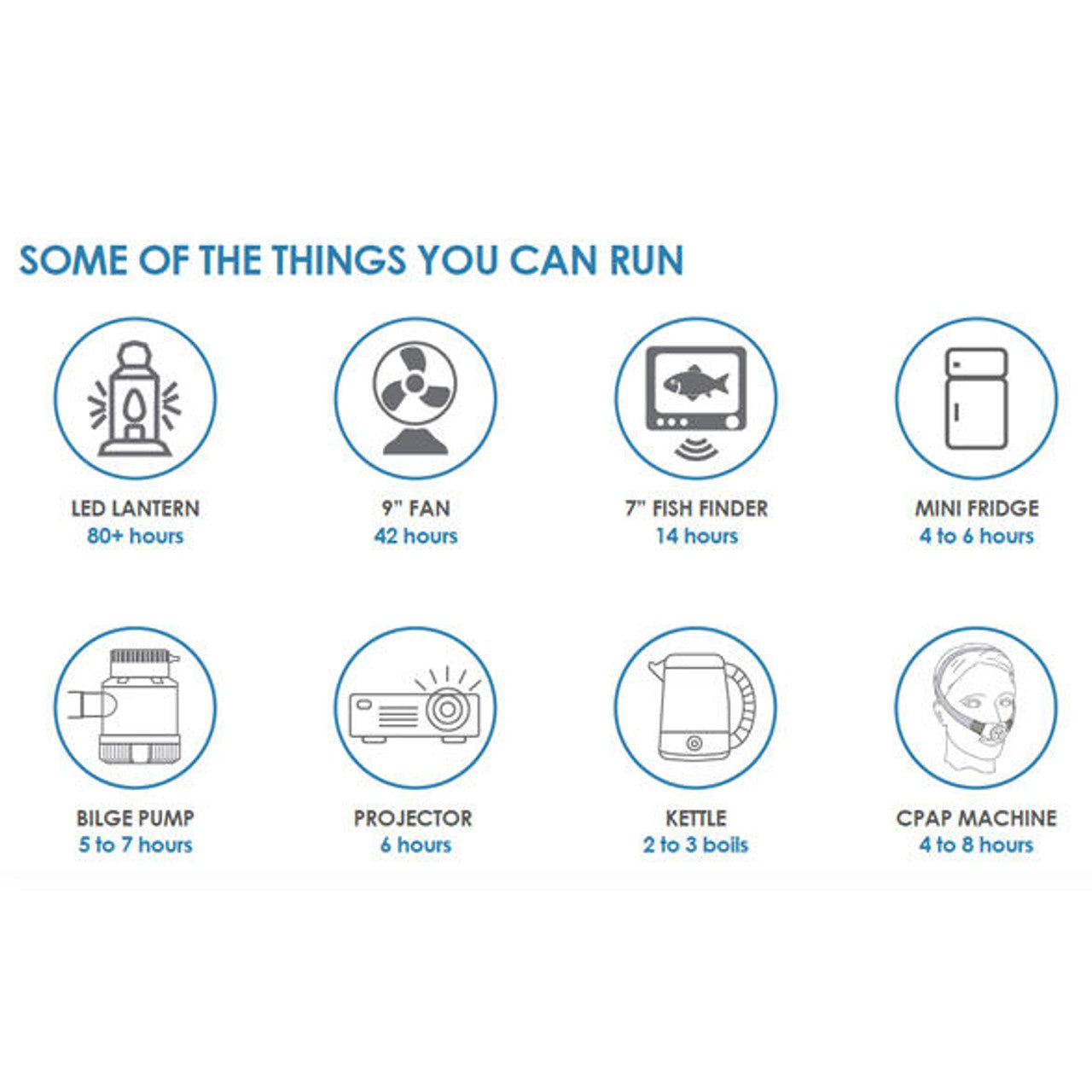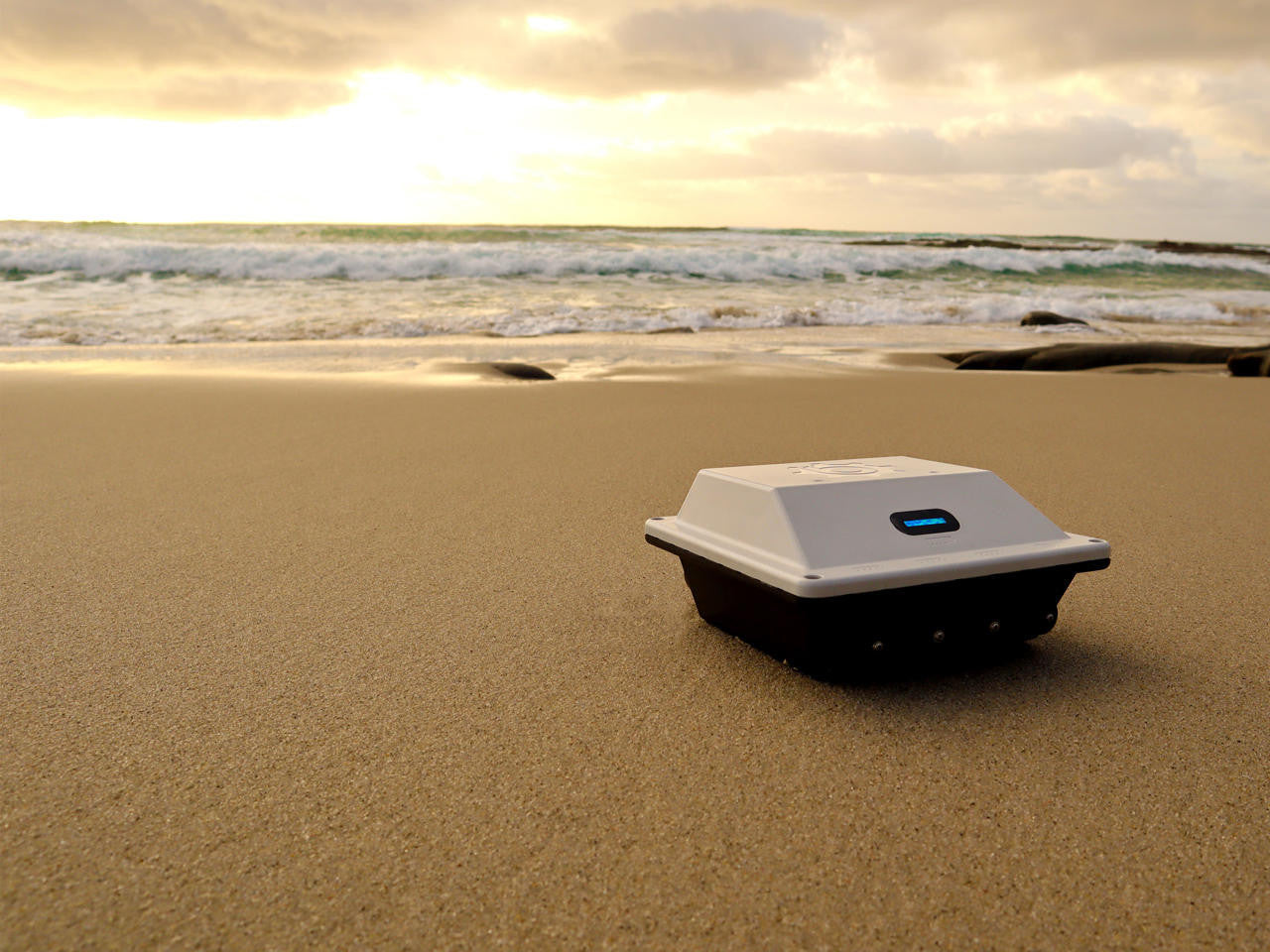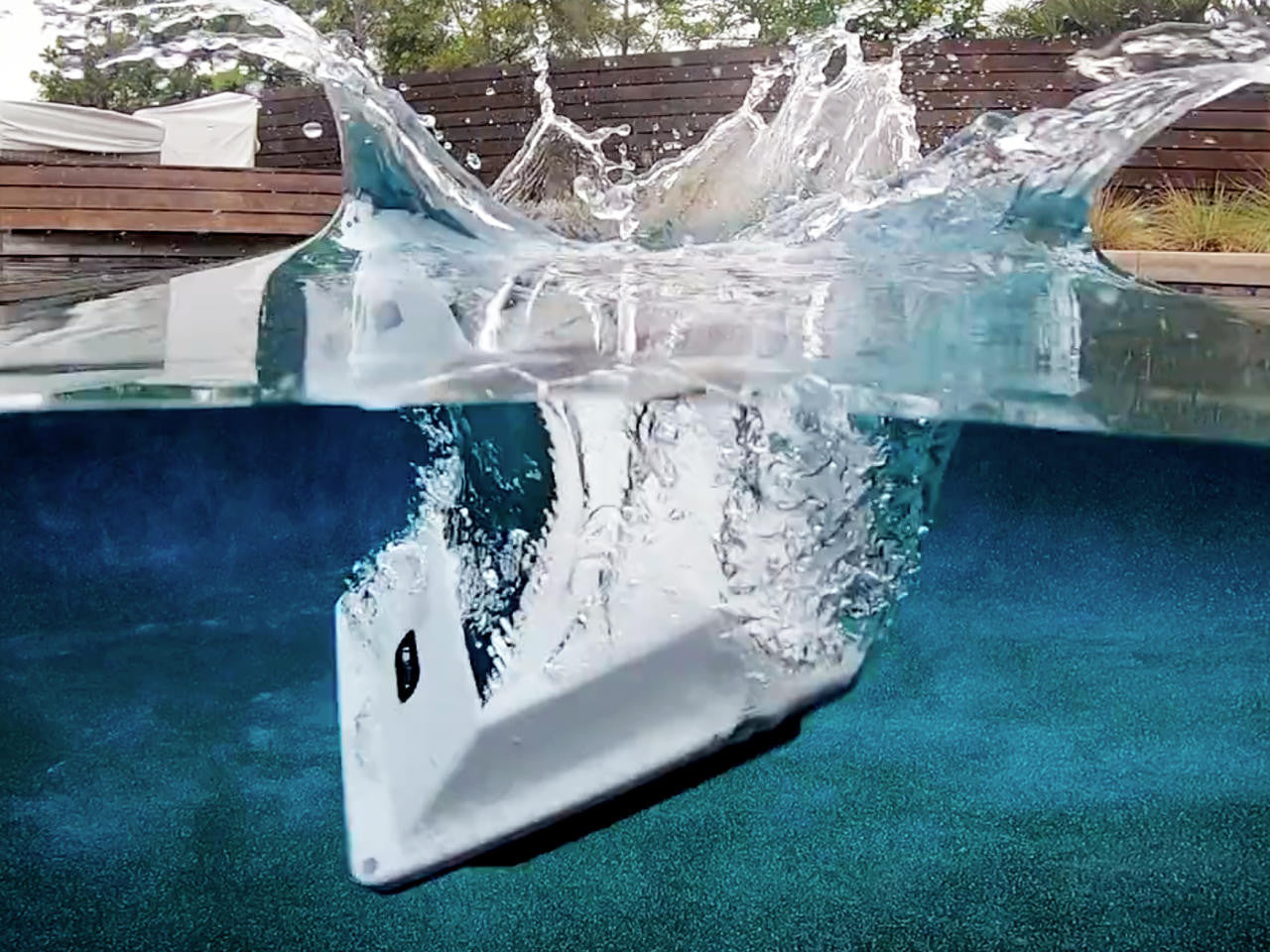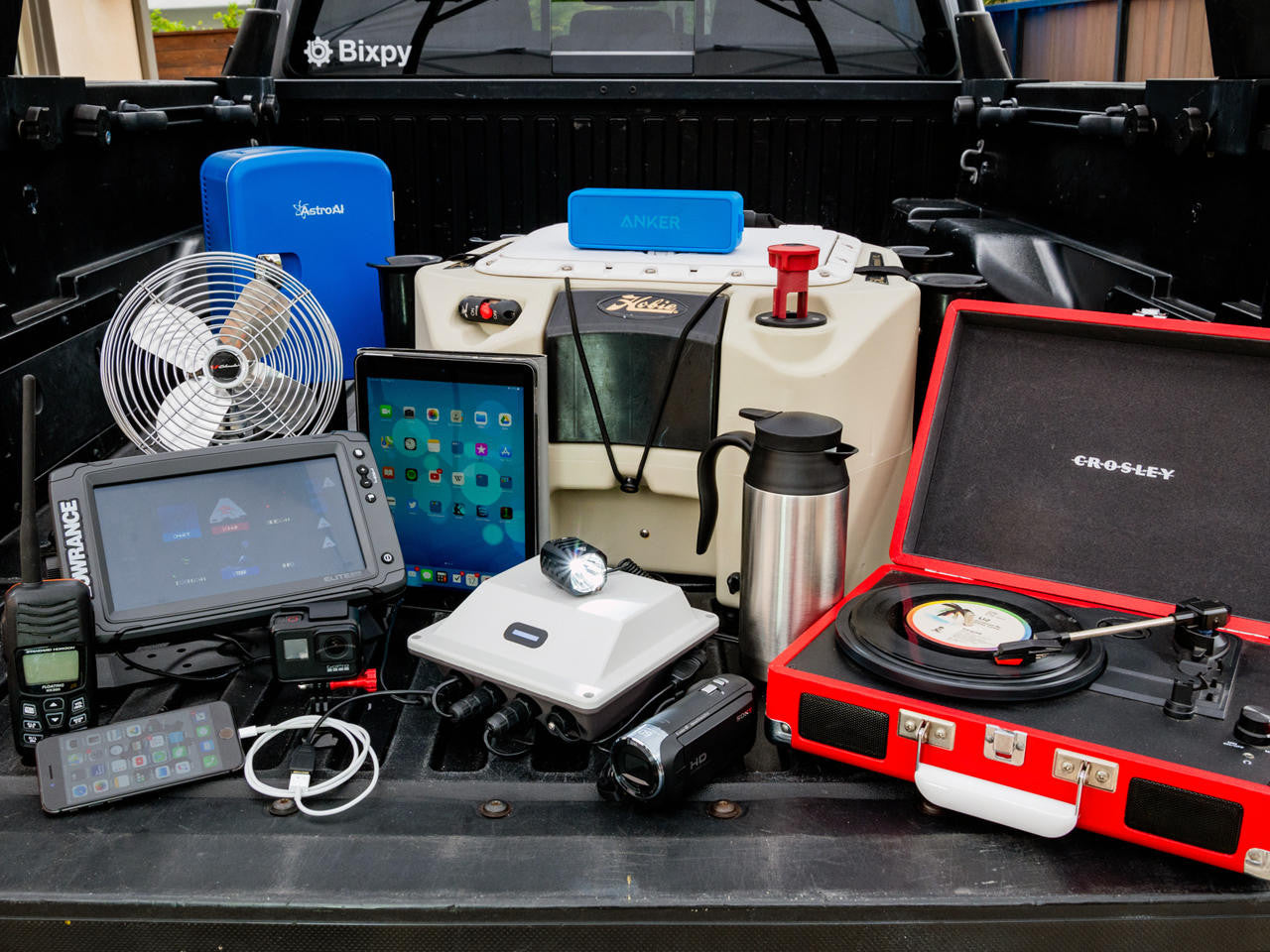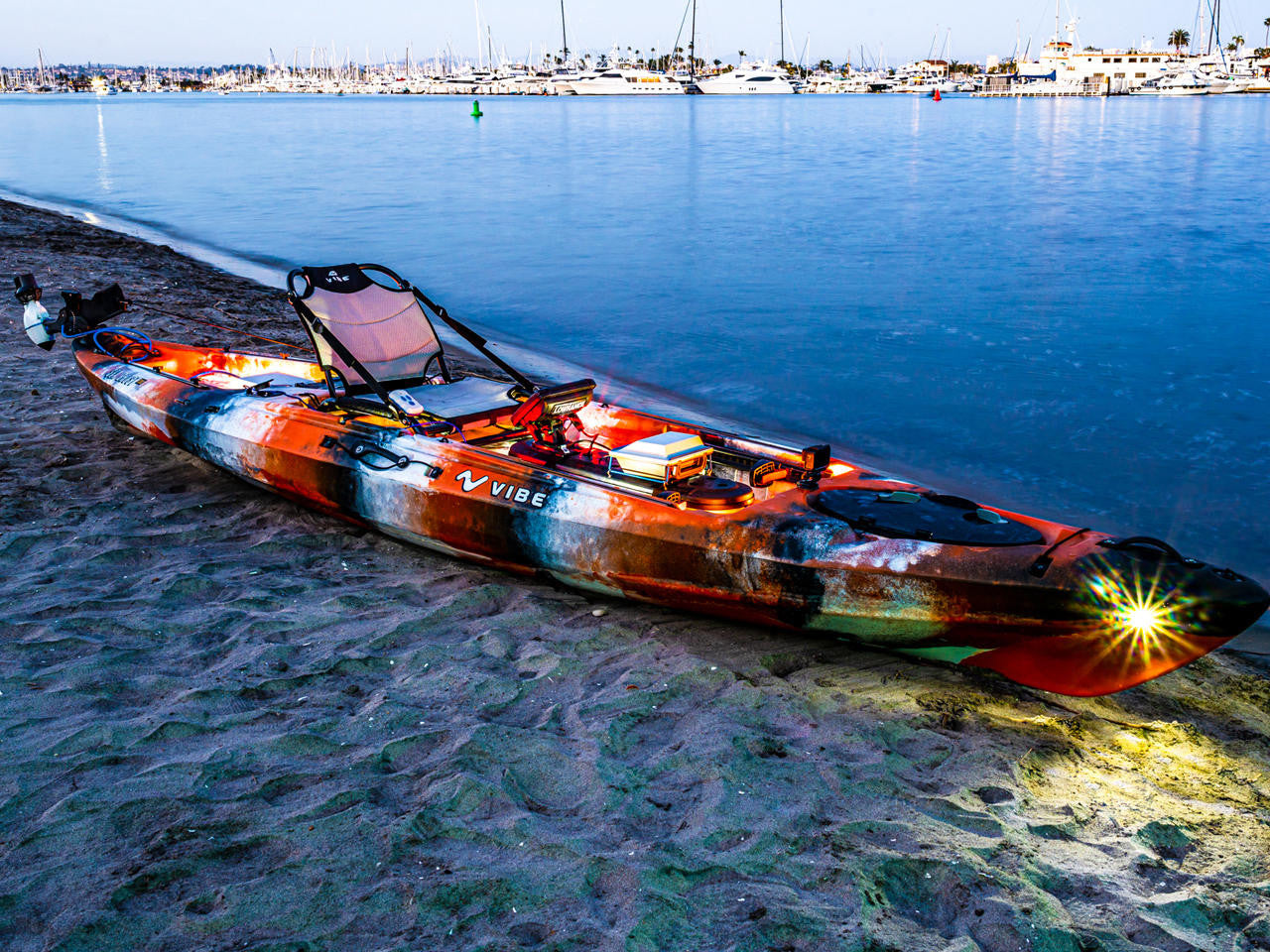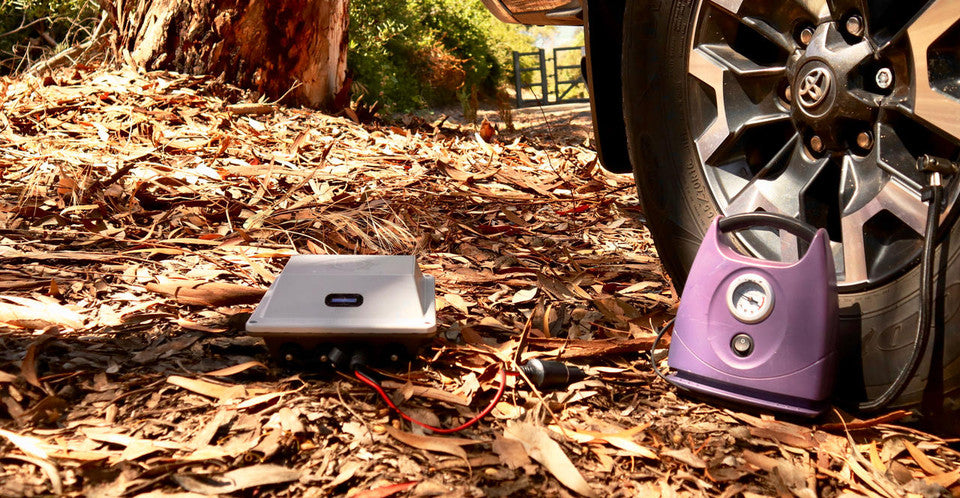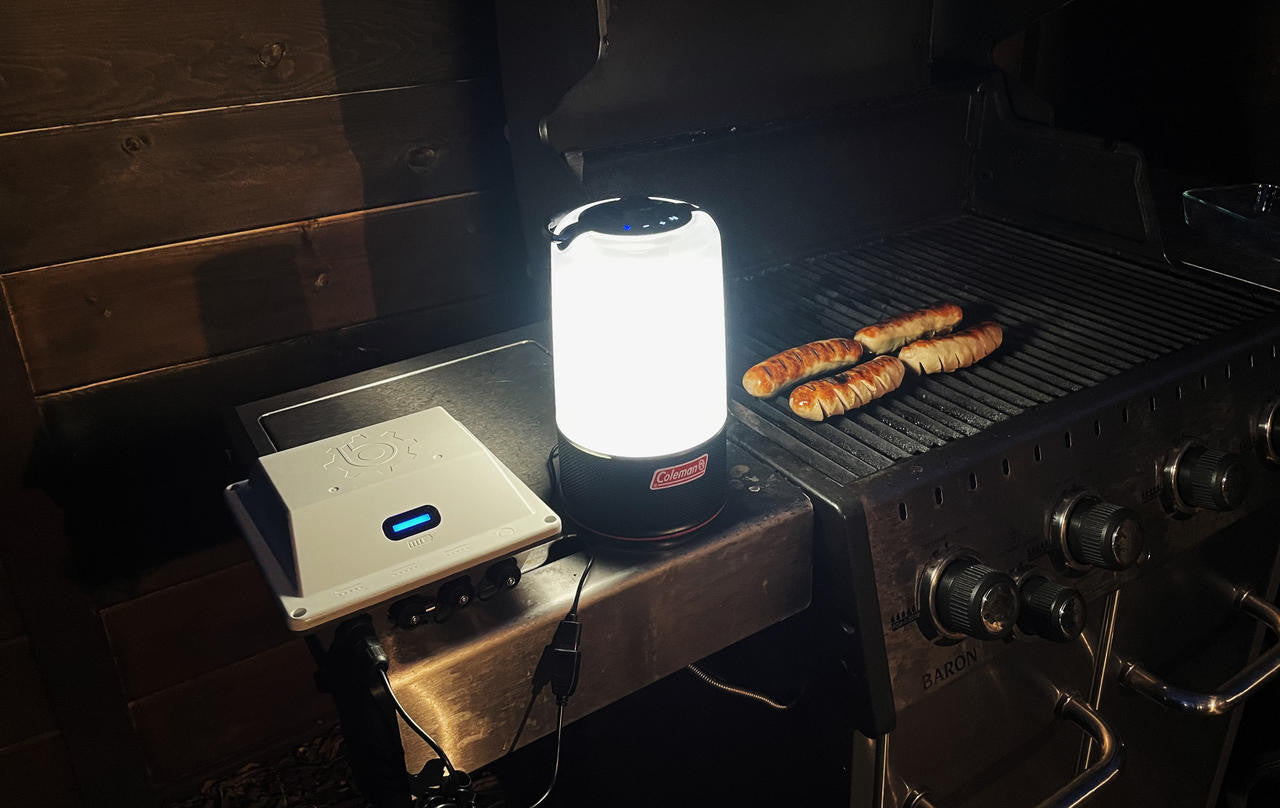 Collapsible content
Know our product

High-Performance Water Propulsion Systems from Bixpy


Want to propulsion your kayak, stand-up paddleboard, or small watercraft with a reliable and efficient system?


Our Bixpy Motors have a range of high-performance motors and accessories designed to make your time on the water more enjoyable and efficient.

Outboard Motors for Kayaks and Small Watercraft

Our range of outboard motors for kayaks and small watercraft includes the Bixpy Jet(J-2 Motor), a versatile and portable water propulsion system that can be attached to almost any watercraft. 80 minutes at top speed and up to 12 hours at slower speeds, the Bixpy Jet is perfect for kayakers, fishermen, and water sports enthusiasts looking to cover more ground on the water.

Electric Outboard Motors and Trolling Motors

Our range of electric outboard motors includes the Bixpy Jet (J-2 Motor), as well as a range of other electric motors designed for small boats and watercraft. We also offer a range of trolling motors and batteries, perfect for fishermen looking to stay in one spot or navigate through shallow waters.

PowerPole Adapter and Accessories

we also offer a range of PowerPole & Rudder adapters and accessories. These innovative anchors are designed to help you stay in one spot on the water, even in strong currents or windy conditions. With a range of sizes and styles to choose from, you're sure to find the perfect Adapter for your needs.


Choose Bixpy Motors for Your Water Propulsion Needs

At Bixpy Motors, we're dedicated to providing our customers with high-performance water propulsion systems and accessories that make their time on the water more enjoyable and efficient. With our range of outboard motors, electric motors, trolling motors, and accessories,

you're sure to find the perfect option for your needs. Shop now and experience the Bixpy Motors difference.