Regular price
$1,003.00 AUD
Sale price
$1,003.00 AUD
Regular price
$1,267.00 AUD
Unit price
per
Sale
Sold out
$1,267.00
Bixpy J-2 Thruster - Powerful and Compact Motor for Personal Watercraft
Features:
Compact and lightweight: The Bixpy J-2 is designed to be ultra-compact, making it the perfect way to motorize personal watercraft where space is at a premium. The motor is also lightweight, making it easy to transport and install.

Optimized impeller jet system: The J-2 PowerShroud Motor features an optimized impeller jet system that is designed to work more efficiently than a conventional propeller or a conventional hydro-jet, giving you more speed and thrust.

PowerShroud™ technology: The ducting system eliminates unwanted vortices, eliminating power-robbing cavitation and drag problems associated with conventional technologies and propellers. This technology allows Bixpy™ to create a far more compact, lightweight, streamlined motor that gives you the thrust you need without the size, weight, or bulk.

Durable materials: Bixpy Motors are made with high-quality materials that are designed to withstand the harshest conditions. The motor shaft is made of the most corrosive-resistant stainless steel on the planet, and the exposed bolts are coated with titanium to further withstand salt and sun. The heat sinks are made of aircraft-grade anodized aluminium, and the plastic components are made of specialized ABS or ABS/polycarbonate infused with an anti-UV formulation to help withstand salt and sun.

Versatile applications: The compact size of this mighty motor has allowed us to adapt it to a variety of applications otherwise impossible using conventional marine motors. Allowing us to create more than a dozen adapters to let you motorize virtually any personal watercraft.
Specifications:
Output: 33lb of thrust and 450 watts of power

Size (LxWxH): 11.06" x 3.15" x 3.59" (281 mm x 80 mm x 91 mm)

Full Shroud width: 3.5" (90 mm)

Reduced Shroud width: 3.15" (80 mm)

Weight (including cable and attachment adapter): 2.7 lb (1230 grams)

Cable length: 60" (150 cm)

Depth rating: 100 ft (30 m)
In the box:
Bixpy J-2 Motor

Mounting kit
Upgrade your personal watercraft with the Bixpy J-2 Outboard Kit and experience the power and versatility of Bixpy Motors. With a durable and compact design, optimized impeller jet system, and PowerShroud technology, you get more speed and thrust per pound. Add a Bixpy Outboard Battery to create the ultimate marine motor.
Try a Bixpy Motor today and see the difference!
Share
View full details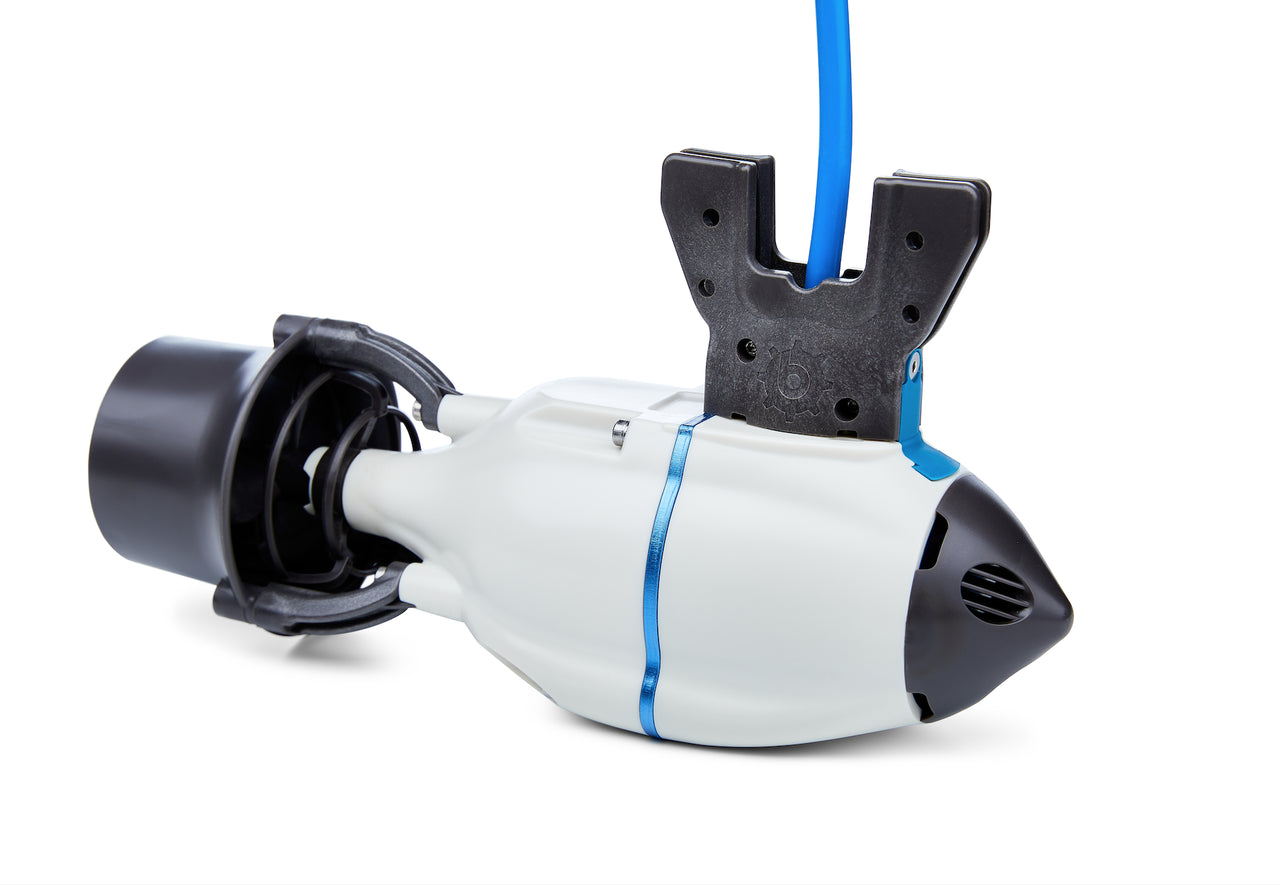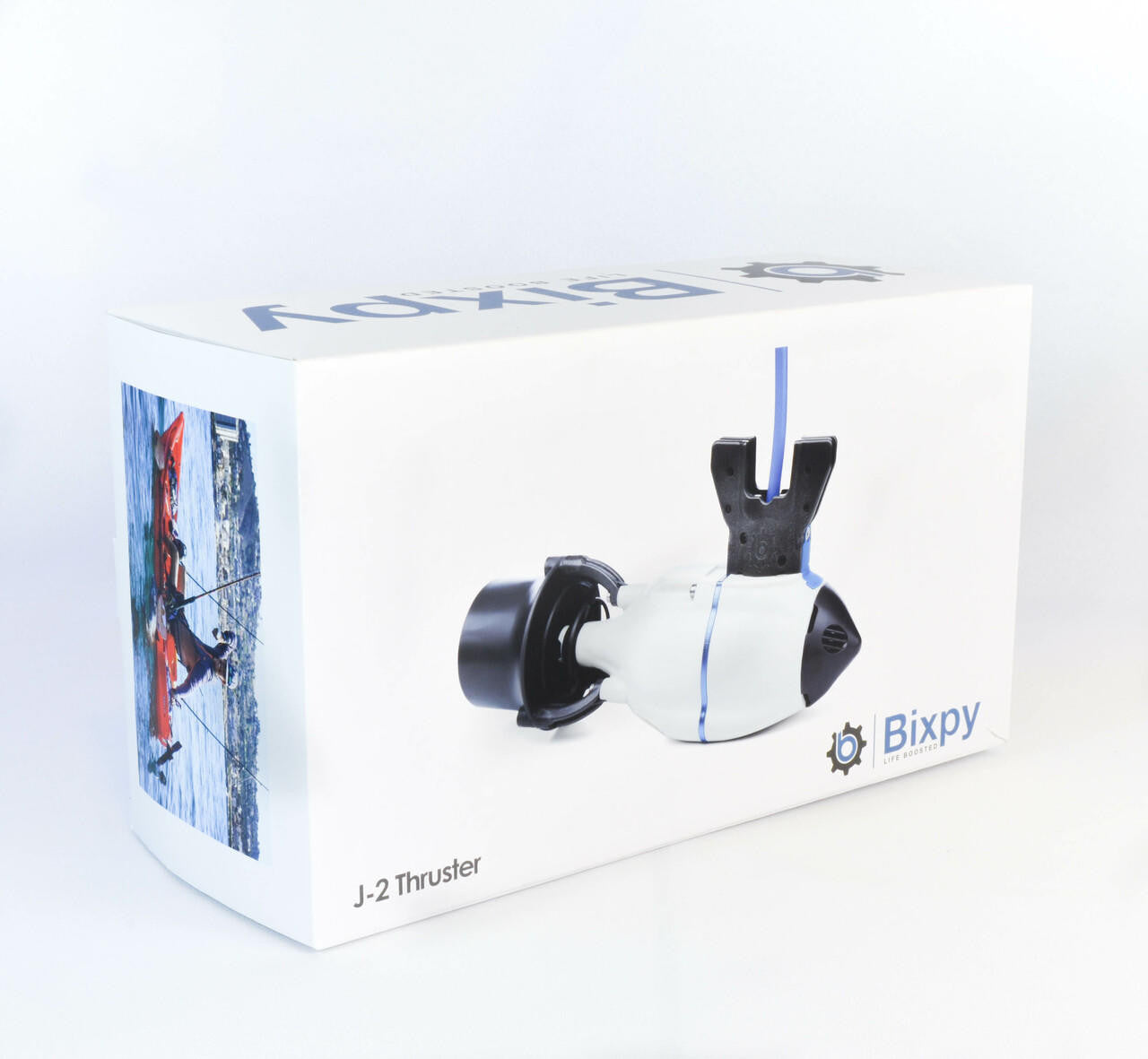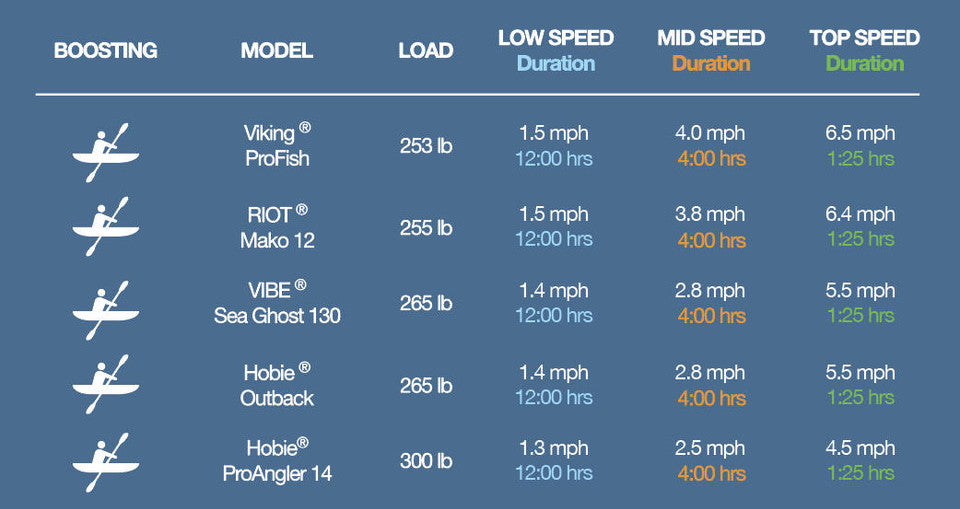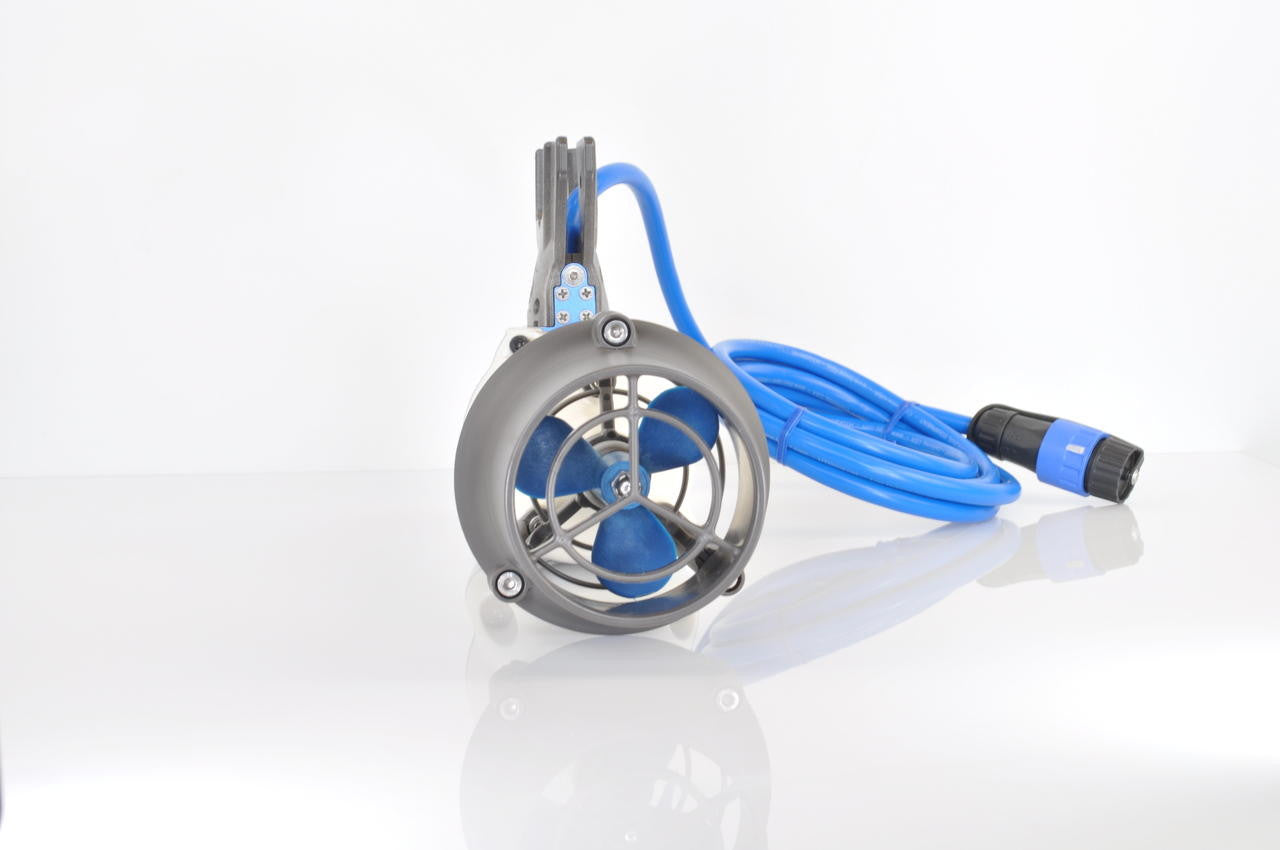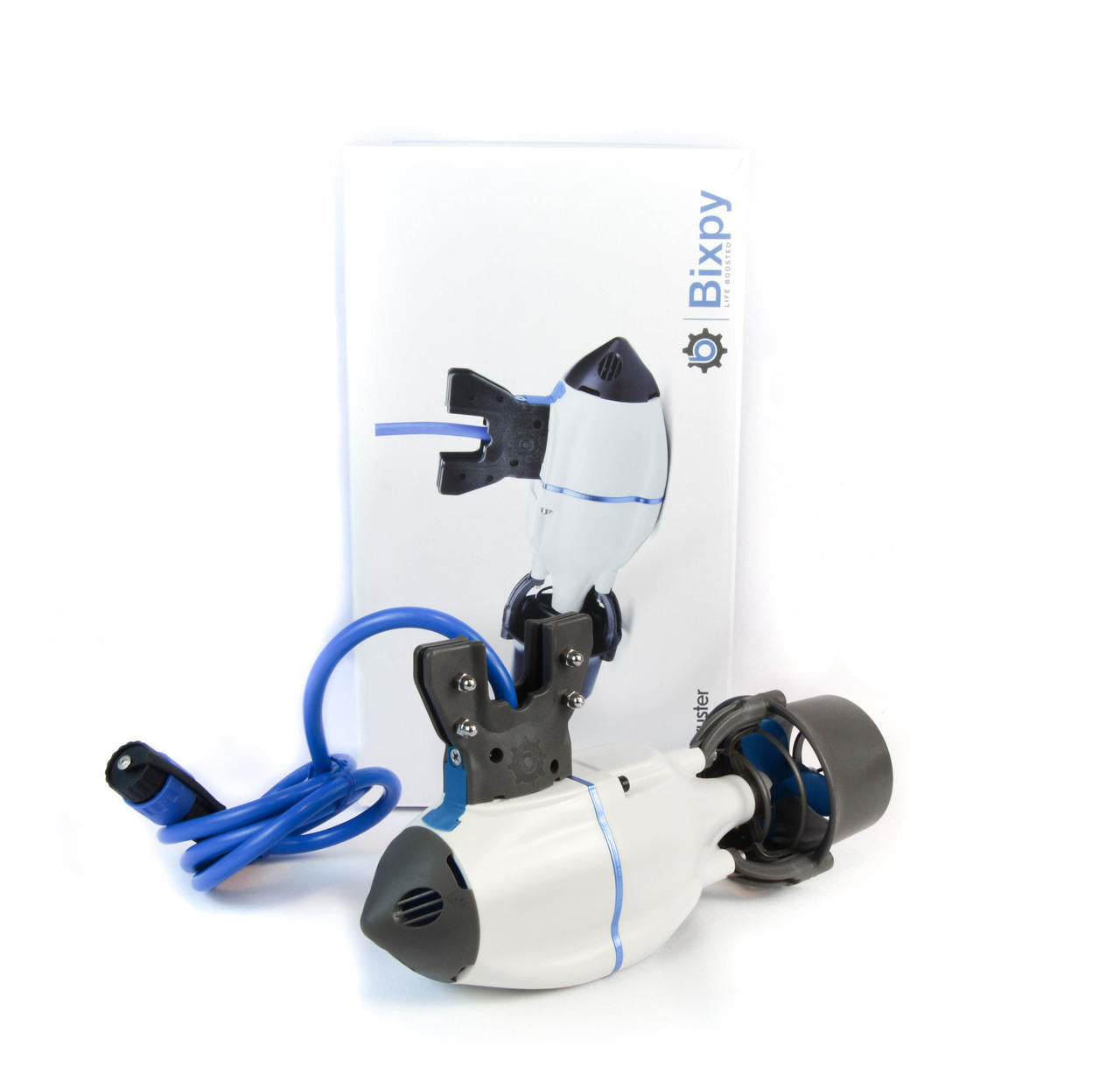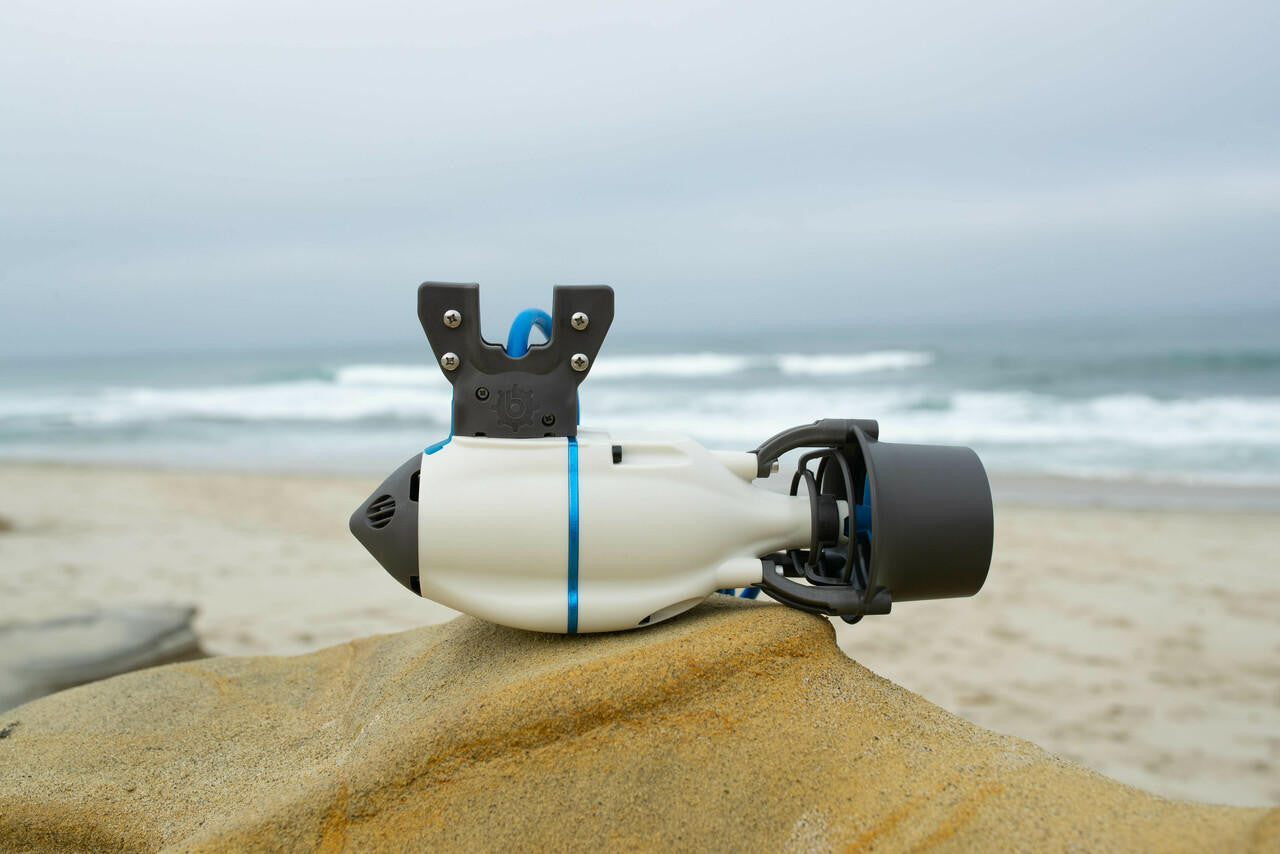 Collapsible content
Know our product

High-Performance Water Propulsion Systems from Bixpy


Want to propulsion your kayak, stand-up paddleboard, or small watercraft with a reliable and efficient system?


Our Bixpy Motors have a range of high-performance motors and accessories designed to make your time on the water more enjoyable and efficient.

Outboard Motors for Kayaks and Small Watercraft

Our range of outboard motors for kayaks and small watercraft includes the Bixpy Jet(J-2 Motor), a versatile and portable water propulsion system that can be attached to almost any watercraft. 80 minutes at top speed and up to 12 hours at slower speeds, the Bixpy Jet is perfect for kayakers, fishermen, and water sports enthusiasts looking to cover more ground on the water.

Electric Outboard Motors and Trolling Motors

Our range of electric outboard motors includes the Bixpy Jet (J-2 Motor), as well as a range of other electric motors designed for small boats and watercraft. We also offer a range of trolling motors and batteries, perfect for fishermen looking to stay in one spot or navigate through shallow waters.

PowerPole Adapter and Accessories

we also offer a range of PowerPole & Rudder adapters and accessories. These innovative anchors are designed to help you stay in one spot on the water, even in strong currents or windy conditions. With a range of sizes and styles to choose from, you're sure to find the perfect Adapter for your needs.


Choose Bixpy Motors for Your Water Propulsion Needs

At Bixpy Motors, we're dedicated to providing our customers with high-performance water propulsion systems and accessories that make their time on the water more enjoyable and efficient. With our range of outboard motors, electric motors, trolling motors, and accessories,

you're sure to find the perfect option for your needs. Shop now and experience the Bixpy Motors difference.