Regular price
$206.00 AUD
Sale price
$206.00 AUD
Regular price
$279.00 AUD
Unit price
per
Sale
Sold out
$279.00
Freeze Dried Steak in #10 Can
This is a variation listing of 1 can and 6 cans. 
Either you can select 1 can or 6 cans
Enjoy delicious, gourmet-trimmed Sirloin uncooked steak! These steaks are cut between 3/4 and 1 inch thick, and measure 5 to 6 inches across. This lean cut of beef comes from the sirloin round area, giving it a rich flavor that's sure to please. Not only do these steaks taste great, but they also contain 10 essential nutrients like Protein, Iron, and B12 - perfect for fueling up and staying active. Plus, with just the right amount of fat marbling throughout each steak, you'll feel fuller for longer!
All cans were kept in an atmosphere that was devoid of oxygen and moisture. Each can weighs 13 oz.
10-11 uncooked sirloin steaks per can

Steak thickness of 3/4" to 1" thick and about 5" to 6" long

No preservatives, colorings or additives

Cans sealed in oxygen/moisture free environment

Store in cool, dry place

Packaged in #10 size  (gallon can)

Net weight 15 oz

Manufactured, procured and packaged in USA
We acquired a large batch of freeze dried steak from a Defense Reutilization Office (DRO) Source, which is believed to be intended for use by the Executive Branch. Although their exact use is classified, they are likely to be used in underground bunkers by strategic military personnel, congressional members and possibly White House staff or leadership. We tested some of the uncooked steaks out ourselves and were amazed at how tender, boneless and fresh they still tasted despite being flash-frozen and dehydrated!
How to Prepare 
Sirloin Steaks?
To prepare the steak, first, start off by soaking it in either cold or warm tap water for 2 hours. You can also marinate it to further tenderize the steak before cooking. Then, cook them using high heat to sear the outside and leave the inside tender and moist. They are perfect for grilling or even cooked in a sauté pan and finished in the oven if you prefer. Resting after cooking will ensure a juicy and succulent steak every time! The shelf life of these steaks is incredibly long, lasting up to 25+ years when properly sealed in a can - possibly even up to 40 years thanks to their lack of oxygen and water exposure. Enjoy your perfectly cooked steak every single time!
After Opening
1. up to 1 year in a Zip Lock bag with refrigeration once opened but not re-hydrated
2. up to 60 days in a zip lock bag without refrigeration once opened, but not re-hydrated
3. up to 5 days in the fridge once they are re-hydrated.
These sirloin steaks are perfect for long-term storage and use! You can have delicious meals in no time with minimal mess and no waste - even if the power goes out. Open just one can at a time and cook in two hours, as you would any other fresh steak. They're great for camping, boating, travelling, or staying at the cabin!
These are perfect for storing and using for many years! You can have great-tasting food in seconds with no mess and no waste - and it doesn't matter if the power goes out!!

You can open just one can at a time and in 40 minutes cook one or as many of these as you want however you would cook any other fresh sirloin steaks!!!

Perfect for camping, boating, traveling, or at the cabin.
Share
View full details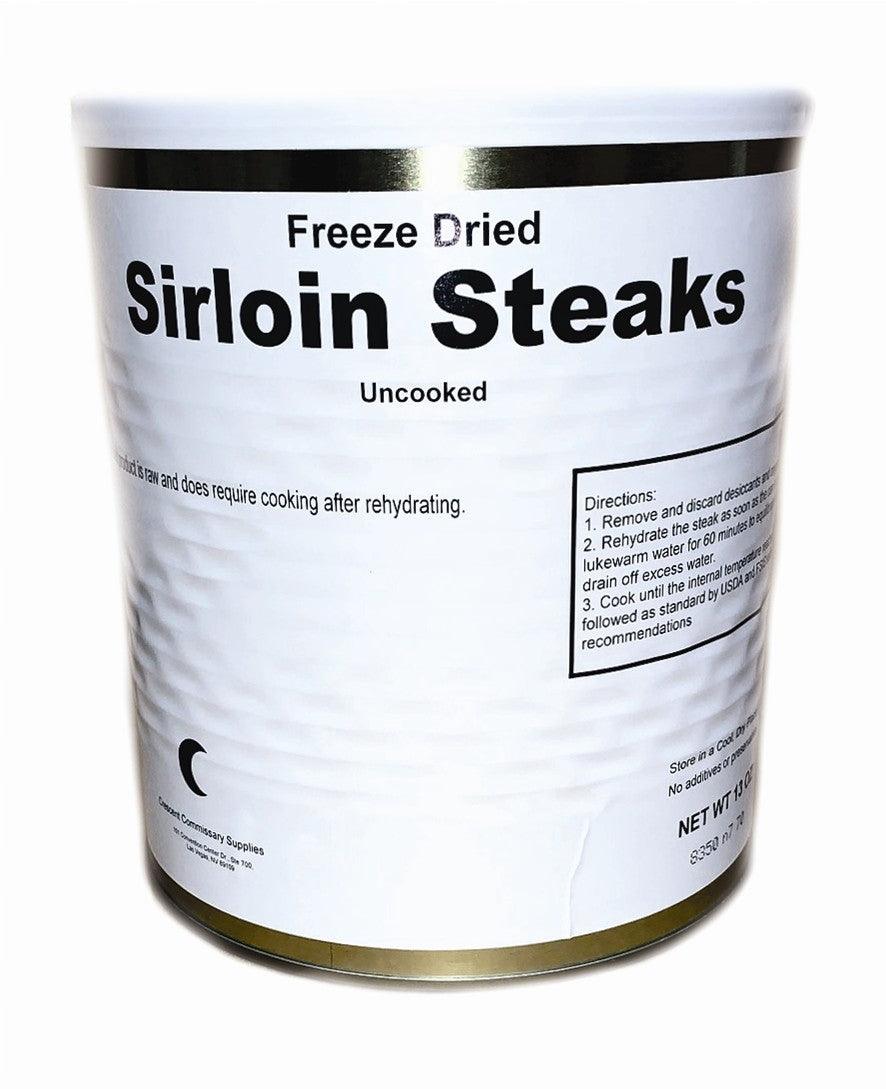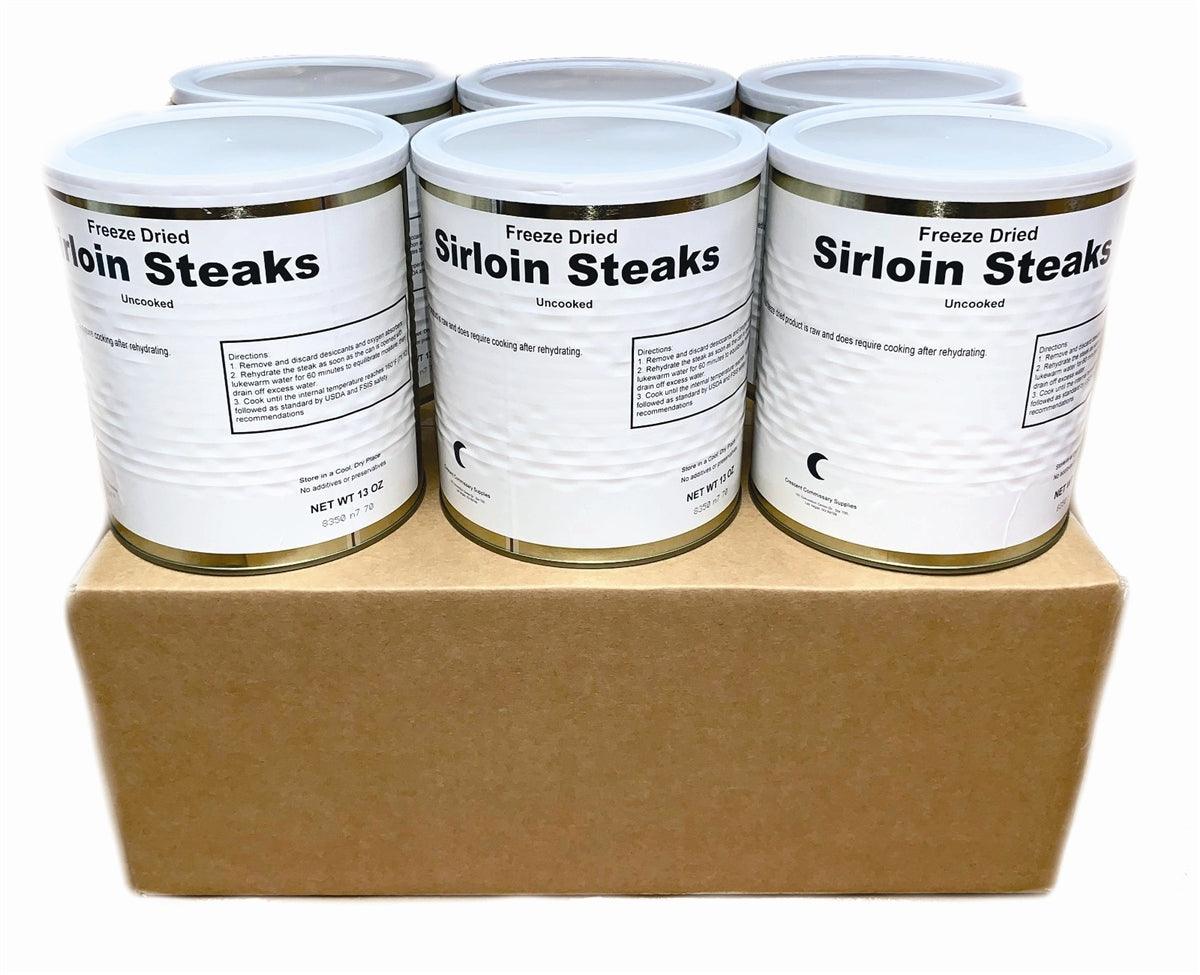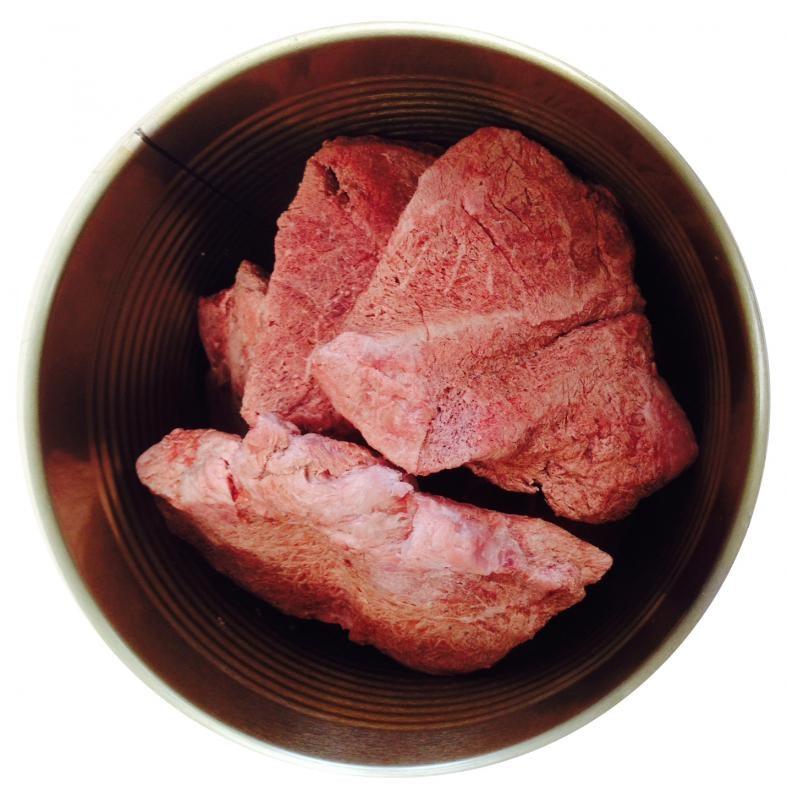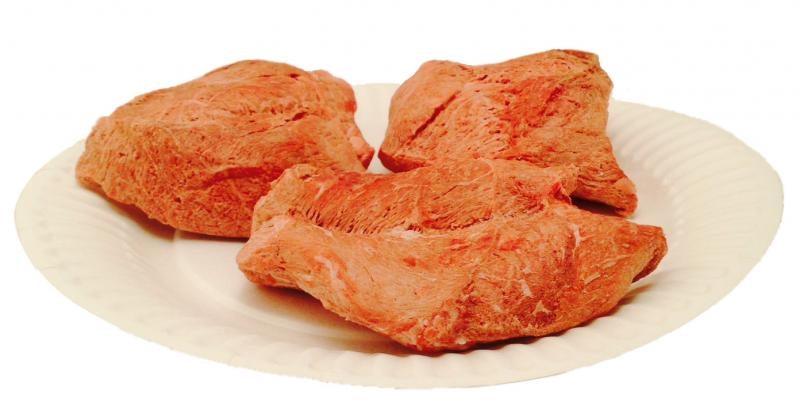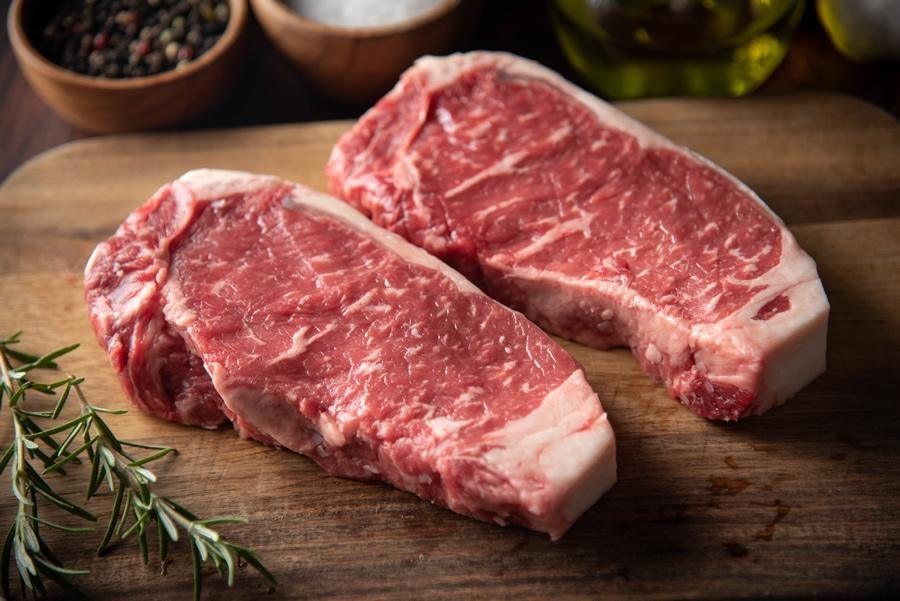 Collapsible content
Military Surplus Freeze Dried Food

Welcome to Military Surplus Meals. Here we have a variety of options for you to choose from that are sure to satisfy your needs. From army surplus freeze dried food, to military mre and more, we have everything you need for emergency preparedness and survival. Whether you're looking for individual and family emergency food supplies or bulk military rations,

Major Surplus & Survival is the place to shop! We offer a wide selection of US Army packaged foods such as MREs (Meals Ready-to-Eat) that provide great tasting and nutritious meals in any situation. Our selection also includes government surplus food items like Canned Chicken, Biscuits and other bulk items that allow you to stock up on provisions at great prices. Visit our store today for all your military mre needs!
What is Military Surplus?

Military surplus refers to the goods and equipment that are no longer needed by the military, typically due to advances in technology or changes in strategic or tactical needs. The surplus is often sold through government auctions or to private buyers for use in other fields, such as recreational activities (like camping) or military reenactments.
Is Military Food Good?

The quality of military food varies depending on a number of factors. Generally speaking, military meals are designed to be nutritious and filling, but not necessarily gourmet. Much of the food served in the military is pre-packaged, shelf-stable items that require little to no preparation.
How long do military Surplus food last?

Shelf life of 10 to 25 years, depending on the type and storage conditions.