Sale price
$85.95 USD
Regular price
$119.99 USD
Unit price
per
Sale
Sold out
$119.99
Freeze Dried Canned Avocado
Love avocados but hate spoilage? Try our freeze-dried avocado! Made from fresh avocados, it preserves their nutrients and flavor. Enjoy its crunchy texture and natural taste as a snack, in salads, smoothies, or guacamole. Rehydrate it with water for avocado toast. you'll never run out. Our dehydrated avocado is vegan, gluten-free, non-GMO, and keto-friendly. It's packed with healthy fats, fibre, vitamins C, E, and potassium. For a quick breakfast, satisfying snack, or nutritious meal addition, choose dried avocado.

Product Details:
Real avocados, freeze-dried for a 25+ year shelf life.

All cans are sealed in an oxygen/moisture-free environment.

#10 Can (aka Gallon size can)

9 oz per can (about 100 slices per can)

U.S. Government/Military Surplus

No refrigeration required

Production Year: 2023

How to Use:
To use canned avocado, simply add water and let rehydrate for a few minutes. The slices can then be used in a variety of recipes, such as smoothies, guacamole, or salads.
Order your Military Surplus Freeze Dried Avocado today and start enjoying the delicious taste of avocados without the mess or hassle.

 Ingredients: Avocado, Salt, Ascorbic Acid (to maintain natural color), Citric Acid.
Share
View full details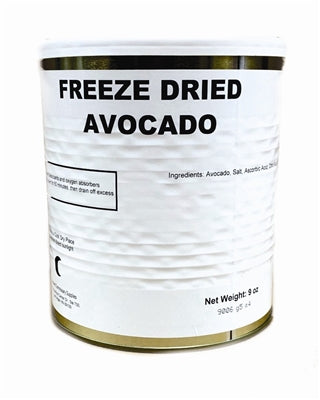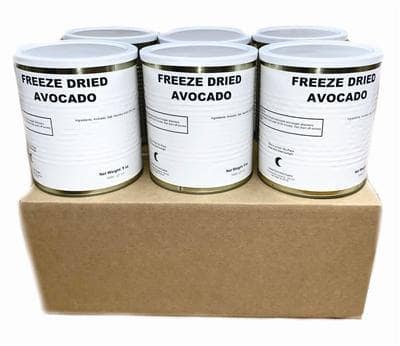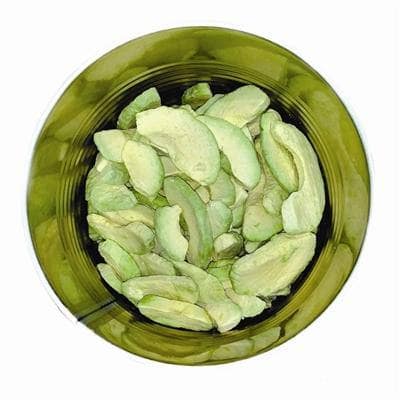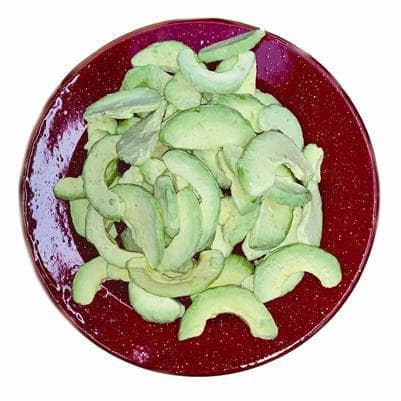 Collapsible content
Military Surplus Freeze Dried Food

Welcome to Military Surplus Meals. Here we have a variety of options for you to choose from that are sure to satisfy your needs. From army surplus freeze dried food, to military mre and more, we have everything you need for emergency preparedness and survival. Whether you're looking for individual and family emergency food supplies or bulk military rations,

Major Surplus & Survival is the place to shop! We offer a wide selection of US Army packaged foods such as MREs (Meals Ready-to-Eat) that provide great tasting and nutritious meals in any situation. Our selection also includes government surplus food items like Canned Chicken, Biscuits and other bulk items that allow you to stock up on provisions at great prices. Visit our store today for all your military mre needs!
What is Military Surplus?

Military surplus refers to the goods and equipment that are no longer needed by the military, typically due to advances in technology or changes in strategic or tactical needs. The surplus is often sold through government auctions or to private buyers for use in other fields, such as recreational activities (like camping) or military reenactments.
Is Military Food Good?

The quality of military food varies depending on a number of factors. Generally speaking, military meals are designed to be nutritious and filling, but not necessarily gourmet. Much of the food served in the military is pre-packaged, shelf-stable items that require little to no preparation.
How long do military Surplus food last?

Shelf life of 10 to 25 years, depending on the type and storage conditions.